Vietnam/ Binh Duong aims to become a "smart city".
Digital transformation is a sine qua non in the design and development of the smart city of Binh Duong (South), and rests on four fundamental pillars: administrative reform, economic development, environmental sustainability and the involvement of global society.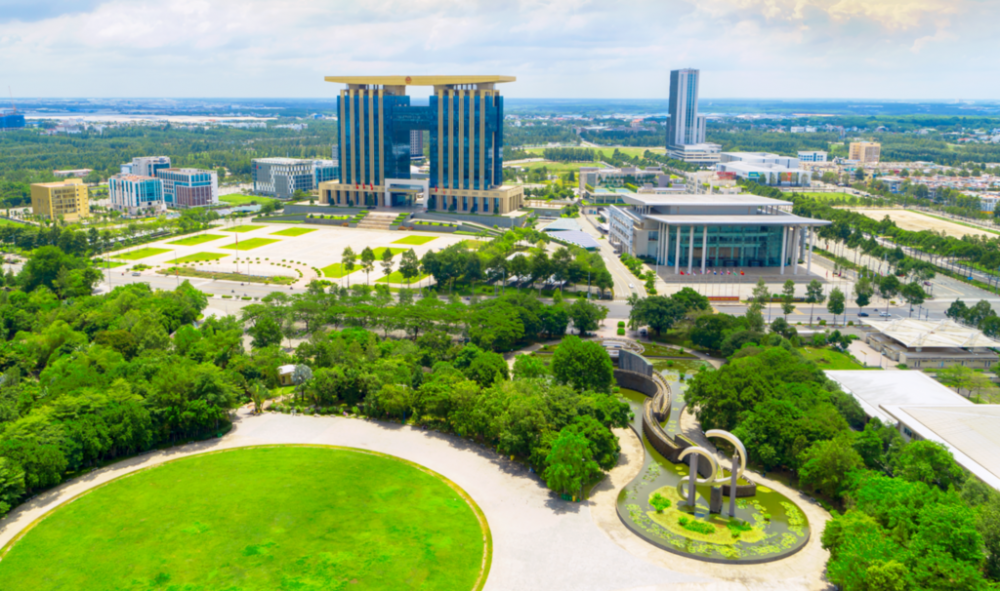 In 2023, Binh Duong province will improve leadership and administration, implementing key digital transformation tasks to establish a digital government. Guided by the vision of putting the community at the center and adopting connectivity as a development principle, Binh Duong province has defined five essential criteria: broadband connectivity, skilled workforce, innovation, equal digital access, and sustainability.
As a result, in 2023, the Intelligent Communities Forum (ICF) maintained Binh Duong in its Top 7 Intelligent Cities, alongside other cities around the world.
In April 2022, Binh Duong province launched the Provincial Party Committee's electronic information portal and established the Center for Intelligent Monitoring and Operations (CIO), a tool designed to collect specialized agency databases. This center is a dedicated processing and analysis unit to serve management and administration at all levels.
Of particular note, Binh Duong province has implemented numerous initiatives in the field of intelligent industry. These initiatives have been deployed in innovation centers such as the Industry 4.0 Vietnam - Singapore Innovation Center, the Center for Entrepreneurship and Advanced Manufacturing, the Sembcorp - EIU Center for Sustainable Solutions, the Becamex Intelligent Production Center, covering various fields. Numerous research projects, in collaboration with international partners, have been integrated into Binh Duong province.
Currently, Binh Duong province has 8,705 companies operating in the technology field. The province's objective is to facilitate the digital transition of all businesses to increase their productivity, by providing the services needed to participate in the digital economy, Industry 4.0 applications, and advanced manufacturing methods.
Synchronous investment
To accelerate administrative reform, Binh Duong has invested in digital infrastructure, ensuring fiber-optic cable coverage in all communes and neighborhoods equipped with compatible networks. The province also boasts 4G coverage for 4 million subscribers.
Binh Duong province leaders emphasize that, in order to better achieve the country's digital transformation objectives, the province plans to implement specific programs in the near future. These programs will focus on the real estate sector, with priority given to the use of new technologies in urban development and infrastructure planning, as well as in the production of building materials.
In the field of industrial production, the province is focusing on the implementation of factory models and intelligent systems for several companies. In addition, it is strengthening its database on environmental resources such as water and minerals, as well as surveying and mapping. The province is also establishing a land-use planning service to ensure synchronization, sharing and connectivity between the various players.
The fields of transport, logistics, agriculture, health, education, culture and tourism are also following the path of digital transformation.
Source: lecourrier.vn/
---