Chad: Inauguration of the Tchoubourou health center, a step forward for the Lac province
On November 16, 2023, the new Tchoubourou health center was inaugurated, marking the culmination of an initiative by the ADELAC project for early childhood development in the Lac province, supported by the Agence Française de Développement. The opening ceremony was presided over by the Governor of the Lac Province, Djibrine Ratou, in the presence of Dr. Mahamat Zene Youssouf, representing the Minister of Health.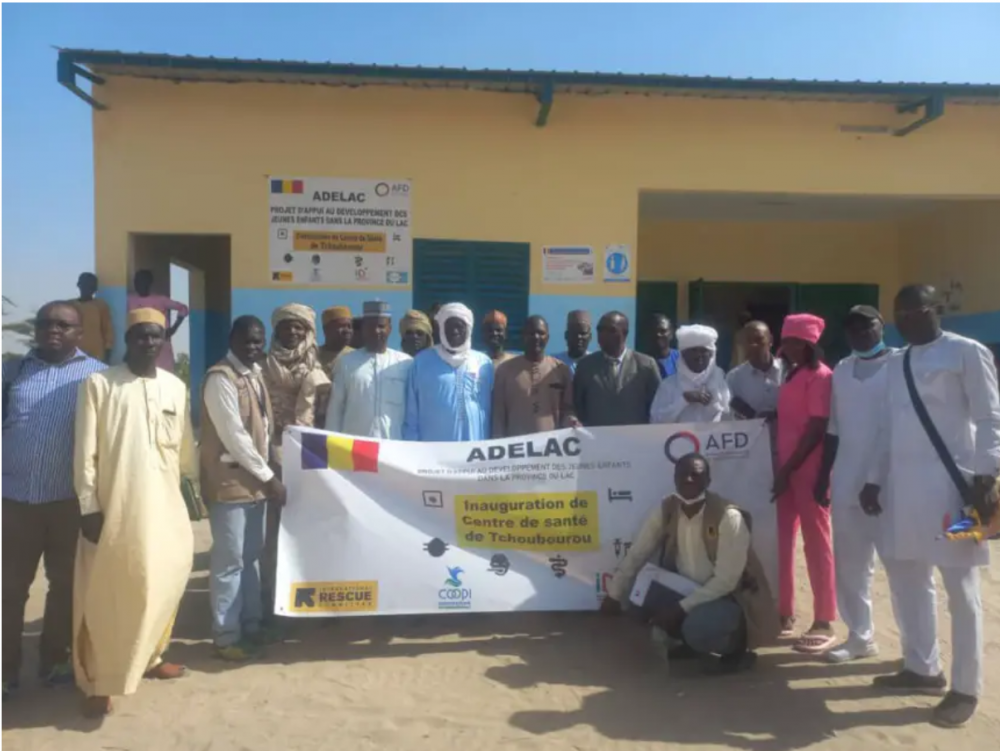 Built in the village of Tchoubourou, the ADELAC project health center includes consultation, delivery and vaccination rooms, a maternity ward and pharmacy, as well as a water tower, all powered by a solar energy system.



The sub-prefect of Bol rural, Issakha Béchir Moustapha, said the new health facility represented real progress for the community of Tchoubourou, which suffered from a lack of adequate infrastructure.

Prosper Irambora, Director of Operations representing the IRC Country Director, noted that this infrastructure, which required an investment of over 60 million FCFA, testifies to the commitment of humanitarian partners to support the Chadian government's efforts to improve the well-being of its citizens.

Dr Mahamat Zene Youssouf, Director General of Planning and Cooperation at the Ministry of Health, thanked the Agence Française de Développementaise de Développement and the consortium of NGOs led by IRC for this achievement, so eagerly awaited by the population, particularly vulnerable groups. He also congratulated the health staff of the Lac province for their dedication and professionalism.



Governor Djibrine Ratou emphasized that the ADELAC project will bring considerable relief to the population, and is in line with the vision of the country's high authorities. He called for a second round of funding for ADELAC to extend the project to other departments in the province.

The ceremony ended with a ribbon-cutting ceremony and a guided tour of the health center's facilities.
Source: www.alwihdainfo.com/
---