France/Occitanie region invites Gard volunteers to one of the Rugby World Cup matches
To make rugby a celebration, the Occitanie region has invited twenty volunteers from rugby clubs in the Gard to the Portugal-Georgia match on September 23 at the Toulouse stadium.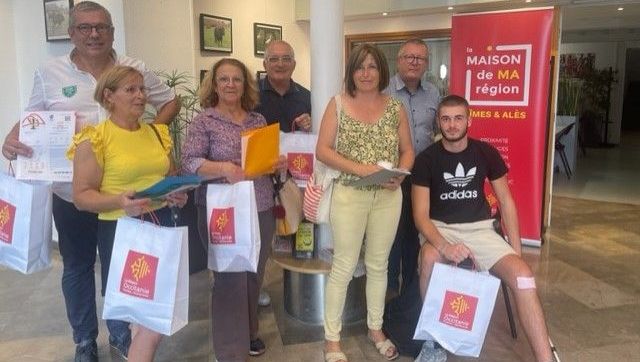 To make the Rugby World Cup in France an event in Occitania too, the region has decided to distribute some 2,000 tickets, in particular to priority neighborhoods. Rugby's inclusive values should be highlighted. At the Maison de la Région in Nîmes, 20 tickets were offered to volunteers who work every day in 5 clubs in the Gard region. They will be attending the Portugal/Georgia match at the Toulouse stadium on September 23.
At the heart of the Rugby World Cup
The Portugal-Georgia match for 4 guests from Stade Montfauconnais Rugby, Rugby Club Piémont Cévenol, founded by Baptiste Pelaprat (and Bixente Durand) when he was not yet 20, the two friends have set up a leisure club and a rugby school in Sauve.
4 invitations for Rugby Club Milhaud, Rugby Club Les Angles Gard Rhodanien and Rugby Club Bagnols Marcoule. Tickets were presented by Henri Brin, Gard regional councillor responsible for disability and inclusion.
Source: www.francebleu.fr/
---