France/ Organic farming in crisis: the Occitanie region launches a new development and support plan for the sector
While the organic farming market in France experienced a difficult year in 2022, marked by a significant drop in sales, Occitanie wants to retain its position as France's leading organic region. On September 18, 2023, its president, Carole Delga, announced a development plan to strengthen and support the sector in times of inflation.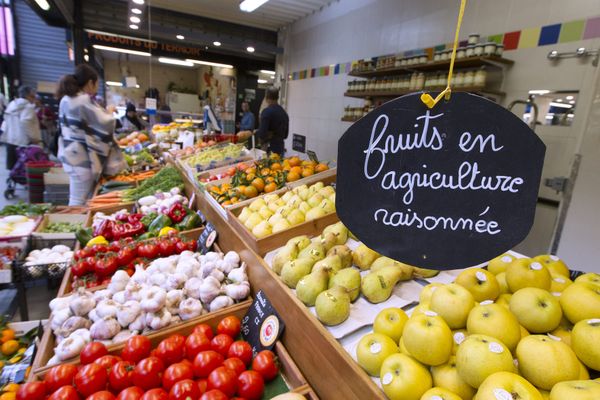 Occitanie, France's leading organic region in terms of agricultural surface area, is making light of the sector's difficulties. On September 18, 2023, the region announced the adoption of a new development plan to enable producers to cope, in particular, with the decline in consumption of organic produce.
300M in FEADER and State funding to be mobilized over the duration of the plan (i.e. €60M per year).134 M€ of regional credits and European FEADER funds, managed by the Region, are earmarked over the period to support projects promoting the development of organic farming.
Targets revised upwards
Through this new development plan, Occitanie is committed to increasing the conversion of agricultural land to organic farming, aiming to increase from 20% in 2022 to 25% within four years. The initiative aims to maintain the region's position as a pioneer in organic farming in France.
Several measures are also aimed at boosting organic food consumption among households in the region. The aim is to double the organic share of food consumption from 6% to 12%. "Encouraging organic farming means preserving our ecosystems, our health and our landscapes.s encountered

by our farmers, who every day make the choice to cultivate their land using methods that are more respectful of the environment" affirms regional president Carole Delga. The sector is heavily impacted by inflation, particularly in the energy sector. "It's time tosupport this industry, which is suffering," asserts the Socialist politician.
Expanding the Occit'Alim initiative
The Occit'Alim platform, used to supply high schools with organic produce, will play a key role in implementing this plan. It will be opened up to other players in the contract catering sector, helping to extend the positive impact of organic farming to an even wider audience.
Philippe Camburet, President of the Fédération nationale de l'agriculture bio (FNAB), welcomed this political will. "It's important that ambitions are set down on paper, between local authorities and the State. Occitanie is the 1st organic region in Europe. We hope that the government's national Ambition Bio plan will maintain the 18% target for 2027, and 21% for 2030, and that we will give ourselves the means to achieve it.
Producers fear that the organic crisis will mean a return to conventional methods for many farmers.

After ten years of double-digit growth, the French organic market has been hit by inflation, and by 2022, sales will have fallen by 7.4% in supermarkets, and even more so in specialist stores.
Source: france3-regions.francetvinfo.fr/
---