Vietnam/ Young parliamentarians discuss entrepreneurship and innovation
Young parliamentarians from Ireland, Morocco, Algeria, Burkina Faso and other countries shared experiences of innovation in their countries, during a debate at the 9th World Conference of Young Parliamentarians, which opened in Hanoi on Friday, September 15.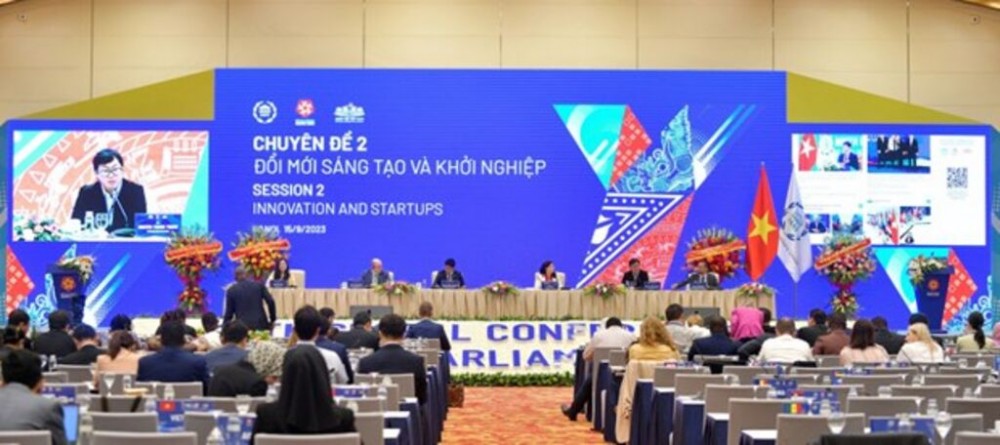 The Irish parliamentarians expressed the hope that through this conference, the experiences shared by the countries would provide useful information to promote innovation and entrepreneurship.
For their part, the Moroccan parliamentarians said that after 2019, Morocco would have more than 2,000 newly-created startups. The Moroccan government also has a number of policies in place to support innovation and startups.
The Algerian parliamentarians asserted that Algeria has been pursuing an innovation development policy since 2016, aimed at implementing the Sustainable Development Goals. The goals set by Algeria are strongly influenced by the evolution and development of information technologies, innovation and digital transformation in all fields.
Parliamentarians from Burkina Faso shared that the country has made efforts to promote innovation, creativity and entrepreneurship. A draft law on innovation and entrepreneurship had been approved, enabling young people to set up businesses with favorable conditions in terms of taxation and financial mechanisms.
A representative of the Finnish delegation said that AI and its applications were becoming increasingly popular in today's world. Digital technology in general and AI in particular offer great opportunities, but also risks that need to be understood and addressed.
On this issue, a South Korean parliamentarian said that currently, the Republic of Korea has successfully applied AI in public services, bringing more practical benefits to the population. To make the most of AI, he felt it was necessary to store and share big data, strengthen data management and increase the involvement of private companies.
Source: lecourrier.vn/
---