France/Lanvallay. Bretons and Alsatians celebrate 30 years of twinning
Last weekend, twenty-six Cotissois set off for Alsace, and more specifically the commune of Wangenbourg-Engenthal.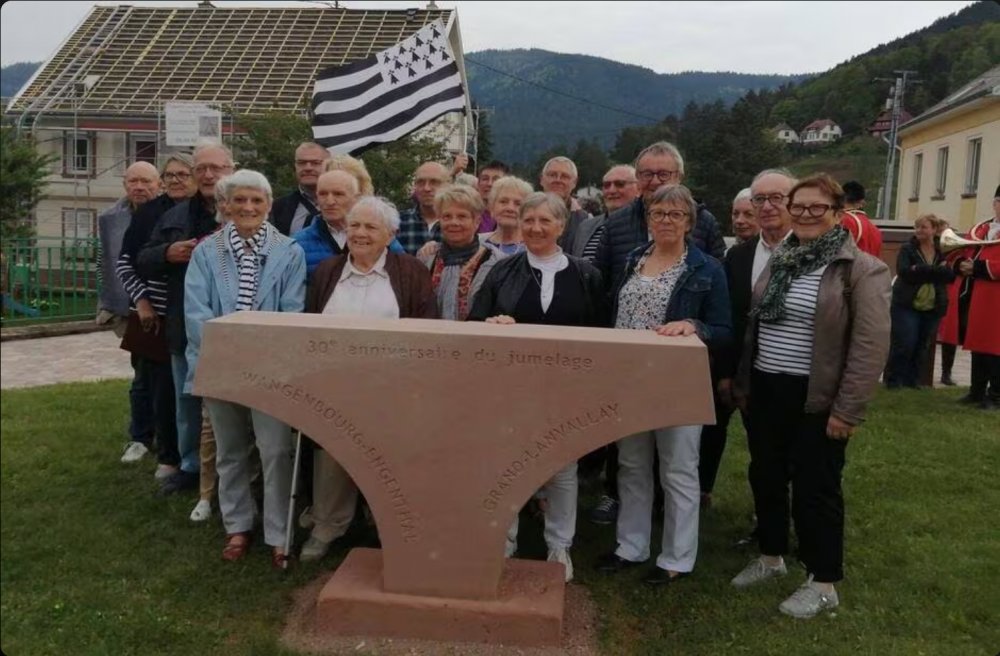 "Since 2019, we hadn't been able to visit them because of Covid-19," explains Françoise Lepetit, president of the twinning association. You could feel the joy of the reunion between Alsatians and Bretons as soon as you got off the bus."
The program was packed: visit to a pottery in Soufflenheim, then to the Chemin des cimes, tasting a baeckeoffe... " As the twinning agreement dates back to 1990, it was a few years late that the official ceremony of theThe official 30th anniversary ceremony was attended by Louise Morel, Member of Parliament, and Michèle Eschlimann, Vice-President of the Alsace Departmental Council," continues the twinning president. Dany Acker, mayor of Wangenbourg-Engenthal, unveiled a Vosges pink sandstone stele symbolizing part of the arches of our old Lanvallay bridges."
Source: www.ouest-france.fr/
---