France/ A rich month for the twinning between Beaucouzé and the German town of Selb
Over the Ascension weekend, 51 Beaucouzé residents visited their friends in Selb, Bavaria. And at the beginning of the month, schoolchildren were also welcomed by their German correspondents. "Exchanges have been very fruitful", says the president of the twinning committee.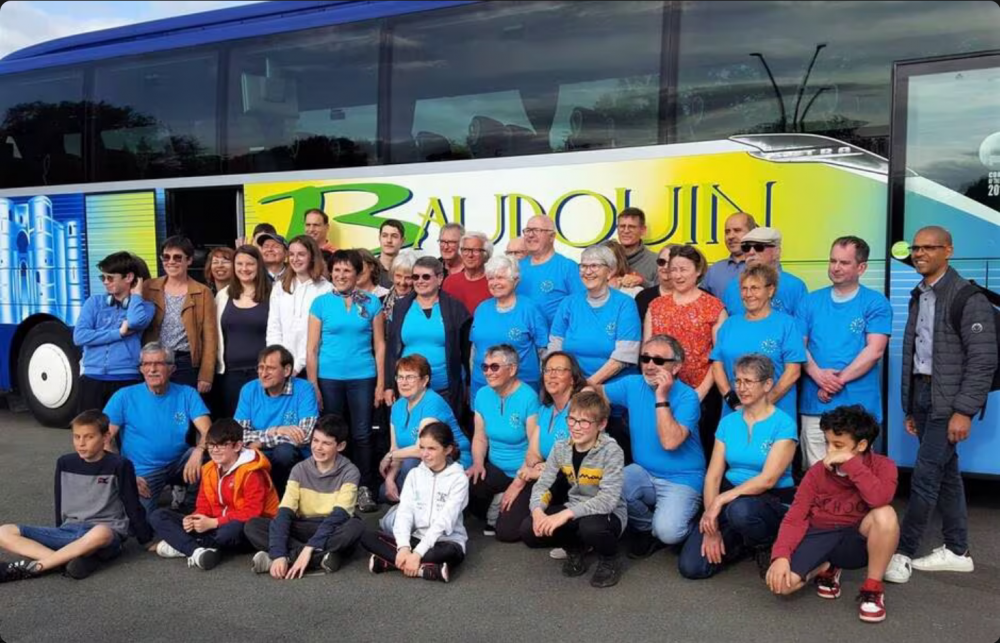 As part of the twinning between Beaucouzé (Maine-et-Loire) and the Bavarian town of Selb, a French delegation visited Germany over the Ascension weekend. We were 51 participants, including twelve young people aged 11 to 17, eight new families and our mayor, Yves Colliot, for whom this trip was a first," explains Sylvain Colliot.explained Sylvie Gaborieau, president of the Comité d'échanges et de jumelage de Beaucouzé.
Fanfares and bratwurst
During the trip, the Selbois did everything in their power to offer Beaucouzé residents something new to discover. "Our visit to the Czech Republic (Selb is located near the border) enabled us to discover the beautiful spa town of Karlsbad, before taking part in Burgerfest, the citizens' festival or communal festival."
Sylvie Gaborieau continues:"There, we enjoyed the brass bands and orchestras lining the streets, and the entertainment provided by various associations in Selb and Asch (Czech Republic). These two towns were involved in the Czech-Bavarian friendship weeks. It's a great time for everyone to get together over a beer and bratwurst in an excellent atmosphere!
It's enough to give ideas to the members of the Comité d'échanges et de jumelage. They are currently putting the finishing touches to a Bavarian evening to mark the opening of La Couzette guinguette on Friday June 30.
Strengthening ties between schoolchildren
Exchanges have been rich in May," continues Sylvie Gaborieau, " Indeed, at the beginning of the month, schoolchildren from Rabelais also travelled to Selb to meet up with the pen pals they had welcomed to Beaucouzé in December." The French and German teachers had put together a program full of activities and discoveries of the town and the region, all the way to the Czech Republic ". They're already looking forward to seeing each other again.
"Perhaps we need to find new forms of exchange".
However, Sylvie Gaborieau notes the lack of motivation among Beaucouzé associations to get involved in twinning-related actions. She also points to difficulties in finding host families and new participants.
We had some very rich sporting and cultural exchanges a few years ago," she points out. These are what bring dynamism to twinning and enable us to broaden and strengthen our relations. We may need to find new forms of exchange, perhaps involving local staff, businesses, shopkeepers or student internships. Each and every one of us needs to think about this."
Source: www.ouest-france.fr
---