Belgium/Apprentices' vegetables, an inspiring family initiative
In the municipality of Floreffe, the Hittelet family leaves the vegetables from their garden "in excess" in front of their house. A self-service and donation system based on a simple principle: everyone gives what they want. Through Les légumes des apprentis jardiniers, they create links and give the children of the family the opportunity to learn how to cultivate the earth.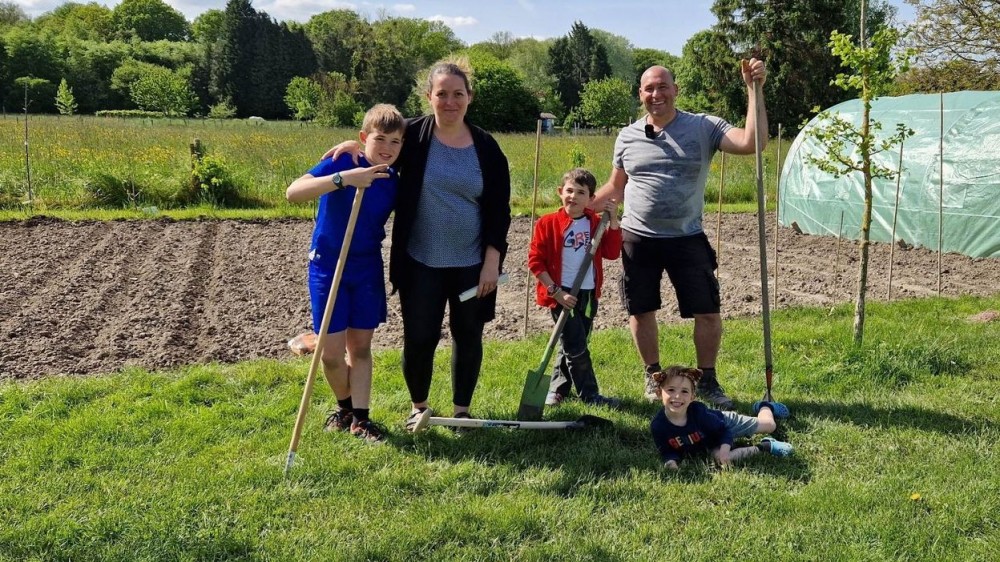 An initiative born from a shared vegetable garden
It all started with a request from a former neighbor, as Thomas Hittelet explains: " Our former neighbor wanted to plant a vegetable garden at his place, and he ended up asking us if he could do it at our place because we had a large plot of land. As time went by, the vegetable garden shared between neighbors grew more and more: " Against all odds, we had very good harvests. And it was the fact of having too many vegetables, so as not to throw them away, that we wondered what we could do". After pleasing family, friends and relatives, "It still wasn't enough because we still had too many vegetables". So the family " Decided to put them in front of the house with a little sign saying it's self-serve and at the pleasure of donations."
A whole family involved in the project
The children quickly became curious about what was going on in the vegetable garden, as Basile, Sacha and Victor's dad explains, " They naturally came to ask us questions, asking us what we were planting, what we were doing. They then asked us if they could try". That's all it took to get the kids excited about gardening.
Potager en famille has multiple advantages, as Thomas points out: " They learn where the vegetables come from. Because, very often, children accompany their parents to the store and they take vegetables in bags or in bulk. But they don't know where it comes from. So, the advantage is that they really learn the basics: the seed, the soil, the water, the sun... And like that, they can understand: why? And how? What kind of work is behind it ".
A family project that also plays an educational role with the children, as Basile, the older brother of the siblings, confirms: "It's our project. It's better when you do it yourself". Before adding: "Especially when the vegetables come from the store, they are grown in fields where they put products and all that on top to make them grow faster. So it's not necessarily very good. A project that is close to his heart: "We are proud of it".
Donations in exchange for what we want
The apprentice gardeners' project is also based on self-service and the donation system: "It generally goes very well", confides Thomas Hittelet. Despite some initial apprehensions: "Against all odds, we can still trust many people. Even if some tend to give less or a little less". This does not prevent them from being understanding towards others: "There are also people who are in need."And Basile adds: " If sometimes people don't have much money or don't have enough to pay, it doesn't matter. Anyway, we don't ask for money, it's just to give because we often have too much".
The system of free donation allows an alternative to monetary donation, the exchange: "We had, for example, exchanges of seeds. A lady who took vegetables offered us packets of seeds, which this year are being put to good use. We also have people who had apples, which we did not have, who exchanged them for other vegetables".
This inspiring project has been well received by the beneficiaries and the people around them: " They like to know that we garden with our children. They find values that many unfortunately no longer have. They can't wait to hear about the crops we've harvested."
Source: www.rtbf.be/
---