France/Ploeren. Twinning : A stay rich in friendship and in projects
For the long weekend of the Ascension, about fifteen German families made the trip from Wurste NordSeeKüste. If the "old" friends of 20 years were happy to meet again, the newcomers from beyond the Rhine quickly integrated the twinning team which celebrated their reunion in joy and good mood.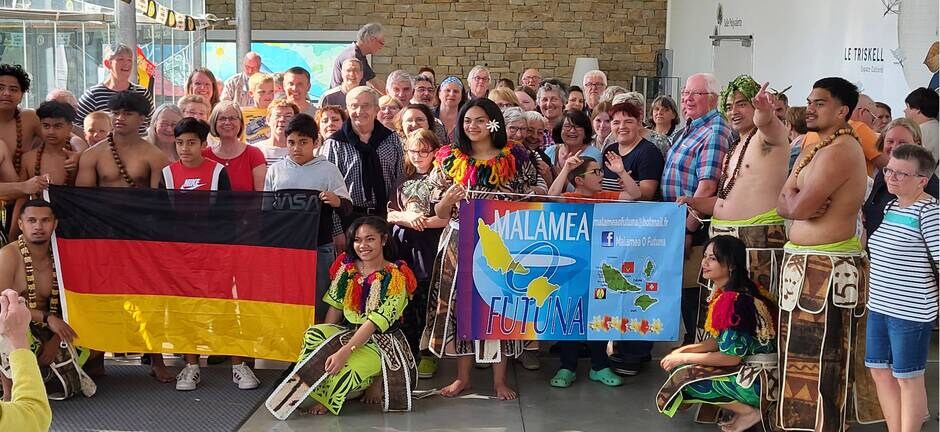 "The twinning was officially sealed on May 5, 2005. It continues and is affirmed with school and association exchange projects, in order to rejuvenate our Franco-German friendship", underlines Éliane Bronnec, the president.
On the agenda: walks in Vannes and on the shores of the Gulf, a day in Pont-Aven and Concarneau, an evening of the Europe Day... A visit to theA visit to the Ker-Anna school was also proposed, as part of the ongoing projects for a partnership with the schools of the Wurste NordSeeKüste.
Harald Schewe, honorary mayor, spoke on behalf of his fellow citizens present. "I am still very happy and grateful for what has happened in the 20 years of our twinning. For us northern Germans, it is always a pleasure and an honor to experience the hospitality of our French friends. We have learned a lot from you, especially your gastronomic culture and your enthusiasm for life."
A next visit by the Bretons to the Wurste NordSeeKüste is planned for May 2024.
Source: www.ouest-france.fr
---