France/Ile-de-France Region and RTE launch the "IA Challenge for Energy Transition
In 2018, the Ile-de-France Region announced a regional strategy on artificial intelligence (AI2021) aimed at making it the major AI hub in Europe, and, last September, a regional plan on climate change adaptation (PRACC). In line with these two initiatives, it is launching the "Artificial Intelligence Challenge for the Energy Transition". The latter is organized in partnership with RTE, the French electricity transmission system operator, and will be awarded a grand prize of up to €500,000.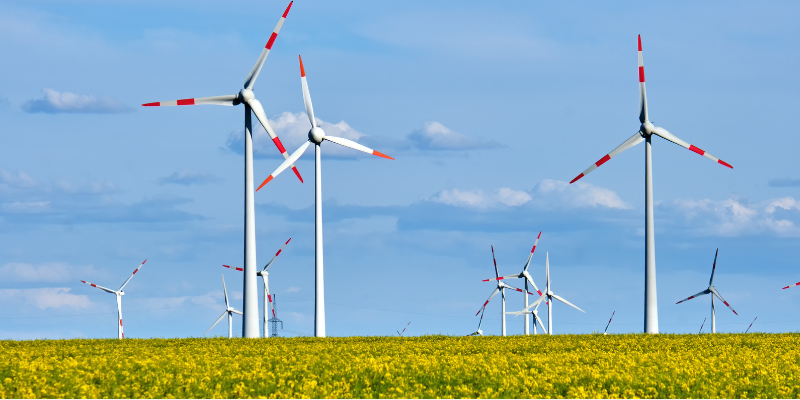 Ile-de-France is Europe's leading science and technology region and the world's third largest economic region behind Tokyo and New York. Its objective is to support and promote excellence in education, research and innovation in the Paris Region. It intends to increase the scientific influence of Paris Region laboratories and their attractiveness to foreign researchers and teacher-researchers, thus facilitating the transfer of knowledge and technology.
The Region is convinced that AI represents an opportunity and a particularly effective tool to support and accelerate the energy transition. The availability of unpublished data in the context of this competition is also a major lever for the emergence of future champions ofAI champions in Paris Region, and to perpetuate the attractiveness of the region by opening this Challenge to international startups with a short-term project to set up in the region.
The "Artificial Intelligence Challenge for Energy Transition
RTE maintains and develops the high and extra-high voltage network (from 63,000 to 400,000 volts), which includes nearly 100,000 kilometers of overhead lines, 7,000 kilometers of underground lines, 2,900 electrical substations in operation or co-operation, and some 50 cross-border lines. The French network, which is the most extensive in Europe, is interconnected with 33 countries.
The development of renewable energies, which is essential to the energy transition, requires the management of the electricity system to be adapted. These energies, which vary according to weather conditions and are distributed throughout the country, require even more efficient real-time management, with more data to process in order to anticipate situations as effectively as possible.
AI is a solution to support RTE dispatchers in their missions, the Challenge aims to develop a decision support tool using AI to assist RTE dispatchers, in particular to :
Improve decision making in network management;
Strengthen stability and resilience according to different energy mix scenarios;
Reduce environmental impacts, congestion and network operating costs.
Who can apply?
This challenge is open to companies and researchers. To be eligible for the grant, companies must be either a VSE, an SME or an ETI.
Groups can also apply if they associate :
Either 1 public laboratory and 1 (or more) private company(ies),
Or several companies from the EU or Switzerland with a project to set up within 6 months.
1 application per group is expected.
What is the nature of the aid?
The Ile-de-France Region is offering a grant of up to €500,000 to finance the winner's R&D project with RTE, which will be undertaken following the Challenge.
The aid will be divided between the partners of a grouping offer, according to the following rates
60% of project-related expenses for VSEs and SMEs,
50% of the expenses related to the post-Challenge project for SMEs,
40% of the expenses related to the post-Challenge project for ETIs.
Laboratories associated with a company may receive 100% funding up to a limit of €120,000, subject to compliance with European regulations on state aid applicable to these structures.
How to apply?
The application form should be returned duly completed to the e-mail address ai-industrychallenge@iledefrance.fr from May 16 to July 2, 2023 at 11:59 pm.
Valérie Pécresse, President, Ile-de-France Region, concludes:
"Reaffirmed in our development and innovation strategy IMPACT 2028, our desire is clear: to make Paris Region the European leader in strategic innovations. This challenge has a dual purpose: to contribute to the emergence of European leaders in AI applied to industry by offering them the opportunity to collaborate with world leaders in their fields, and to put the potential offered by Artificial Intelligence at the service of major societal issues such as the fight against climate change."
Source: www.actuia.com
---