Canada/ Operation Pothole Patch is launched in Sorel-Tracy
Every year, the arrival of spring rhymes with operation pothole. The City of Sorel-Tracy has officially begun pothole repair work on its territory.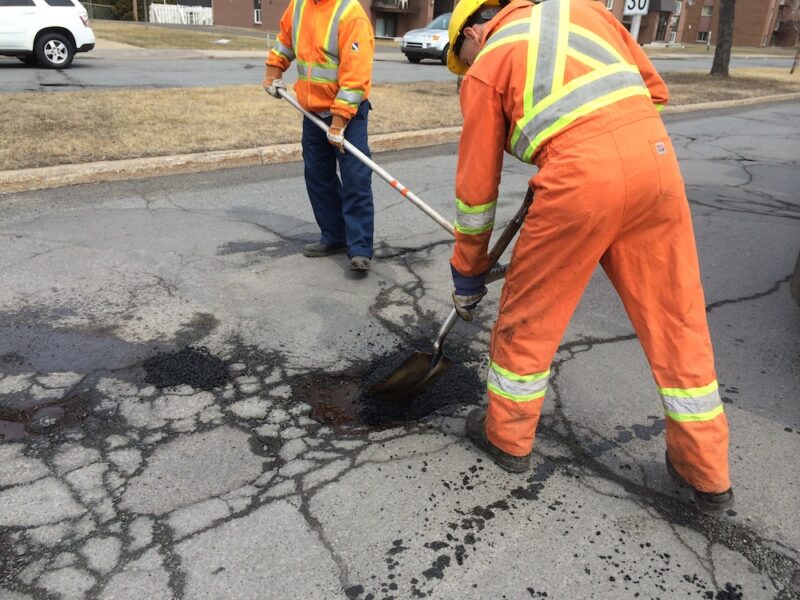 At the regular meeting of March 20, the contract to repair potholes was awarded to Pavage 2000, a subsidiary of Construction 2000, as the lowest compliant bidder. The estimated cost is $176,509.62, including all taxes.
The work will be divided between the City's blue-collar employees and those of Pavage 2000. The work will be done first on the main arteries and then in the residential areas.
"A long-awaited resolution," sneered Mayor Patrick Péloquin at the council meeting. Moreover, the phone was ringing off the hook among the elected officials, most of whom used their time at the end of the meeting to remind everyone of the possible ways to report potholes.
To do so, contact the Public Works Department by email at receptiontp@ville.sorel-tracy.qc.ca or by phone at 450 780-5600, ext. 5700. It is also possible to send a message to your city councillor or to fill out a request at the following address: https: //requetes.ville.sorel-tracy.qc.ca/.
Remember that the Maurice-Martel Bridge, Highway 30 and the highway ramps are all under the jurisdiction of the Ministère des Transports (MTQ). It is therefore necessary to report potholes on these arteries on the MTQ website.
Source: les2rives.com/
---