Vietnam-Thailand/ Promoting cooperation between Chiang Mai (Thailand) and Vietnamese localities
During a tour of Chiang Mai, Vietnamese Ambassador to Thailand Phan Chi Thanh met with Chiang Mai Governor Nirat Phongsittithaworn on March 22 to discuss measures to promote decentralized cooperation in various fields.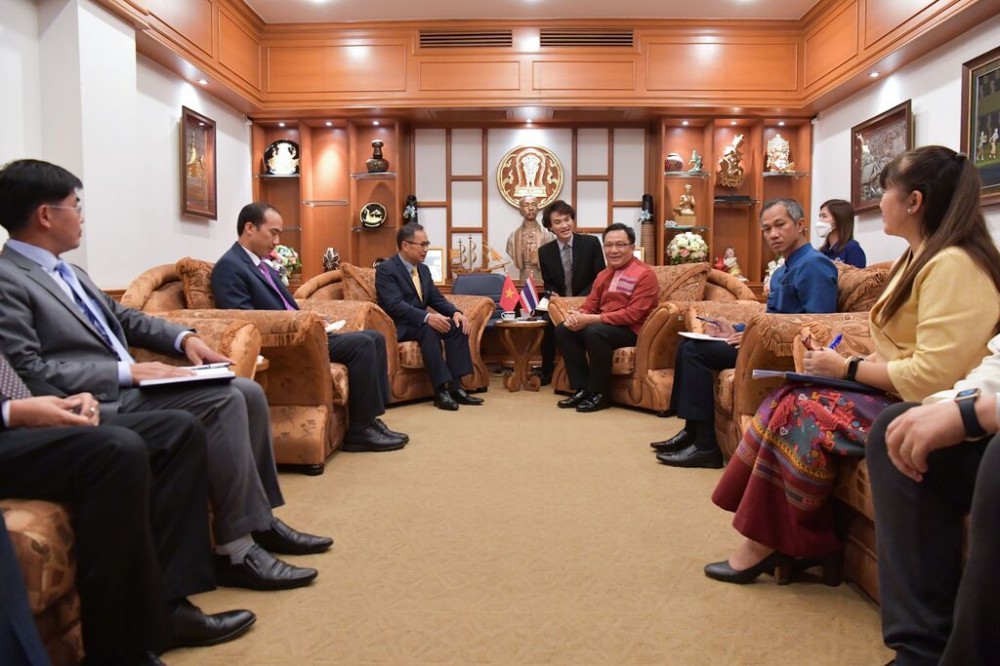 The two sides discussed decentralized cooperation in investment, trade, economy, tourism, culture, education and people-to-people exchanges.
The Vietnamese diplomat invited the governor of Chiang Mai to study the possibilities of sending delegations to Vietnamese localities with similarities to the Thai province to establish and develop cooperative relations.
At present, Vietnam and Thailand have 19 pairs of localities establishing twinning and cooperation relations.
Ambassador Phan Chi Thanh and Governor Nirat Phongsittithaworn also discussed the possibility of establishing an honorary consulate in Chiang Mai and Northern Thailand to promote economic and trade cooperation.lande to promote economic and cultural cooperation between the two countries' localities, support consular procedures and the protection function of Vietnamese citizens in Thailand.
The Vietnamese ambassador also asked the provincial authority of Chiang Mai to continue to create favorable conditions for the Thai community of Vietnamese origin in the locality.
For his part, Governor Nirat Phongsittithaworn pointed out that Chiang Mai, as an important locality in northern Thailand, has great tourist attractions. Now, direct flights from Chiang Mai to Hanoi, Danang and Ho Chi Minh City create favorable conditions for trade and tourism between the two countries. He affirmed that the province always respects and supports the ethnic Vietnamese community.
Earlier, the Vietnamese diplomat visited Chiang Mai University to discuss measures to promote cooperation in education.
Source: lecourrier.vn
---