France/Pleucadeuc. The Arequipa Crib crosses the Atlantic to help families
The association La crèche d'Arequipa, of which one member lives in Pleucadeuc and another in Berric, is organizing a solidarity concert on March 26, 2023, in Pleucadeuc (Morbihan). The objective: to accompany the mothers of the shantytowns in their search for employment and to welcome their children during the day.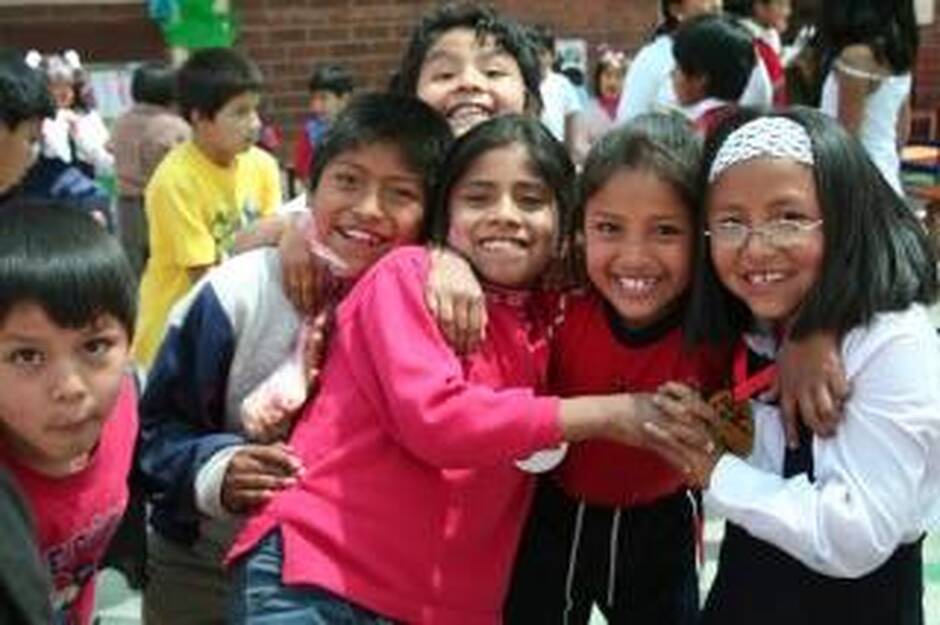 A little more than 40 years ago, Armelle Reinhard, a resident of Pleucadeuc (Morbihan), went to Peru to adopt children in an orphanage. There she met Annie Oillic, a native of Berric, who had moved to the other side of the Atlantic. The agreement was immediate and the two women imagined a better life for the children and families of Arequipa, the second city of Peru, both modern, but bordered by slums where misery reigns.
The association La c rèche d'Arequipa was quickly established. At its head today, Patrick Hingant. Chantal Robic, member of the board of directors of the association, talks about the spirit of this organization: We accompany the mothers in their search for employment on the one hand, and welcome the children during the day to allow the mothers, often isolated, to go to work to bring up their family with dignity. We help them to become financially independent, but we insist on the educational aspect. They are involved in the association and must regularly give some of their time to keep the structure alive. Every year, they participate in the Women's Congress, which allows them to become aware of their conditions and their rights.
A total of 400 children in two establishments
In partnership with a Peruvian association, Cuna Amistrad Peruano Francesa, La crèche d'Arequipa ensures, thanks to its 500 regular sponsors and occasional donors, the financing of non-teaching staff (nursery, kitchen or maintenance staff), and of large-scale projects: solar water heaters, library, psychomotricity room, health expenses for 400 children in two structures (one welcomes children from 0 to 6 years old, and the other, from 0 to 12 years old).
Present throughout France, but especially in Brittany, the association organizes numerous events, such as Christmas markets, concerts, chocolate or beer sales with partners...
The Peruvian State provides the financing of the teaching staff and the basic maintenance of the premises.
A concert for the benefit of Peruvian families
The association organizes a solidarity concert, Sunday March 26, 2023, at 3 pm, at the multipurpose room of Pleucadeuc. The repertory elaborated by Naira, Franco-Bolivian, object of its first album, will be presented. Three musicians, all singers, will play on the rhythms of Venezuelan cuatro, clarinet and violin. Participation: 10 €.
Contact: Chantal Robic 06 37 55 92 64 or chantrobic@hotmail.com
Source: www.ouest-france.fr/
---