France/La Grigonnais. 3 400 € collected for Madagascar
The general assembly of the association in solidarity with Madagascar, was the occasion to greet the faithful support of the Saint-Joseph de Nozay college.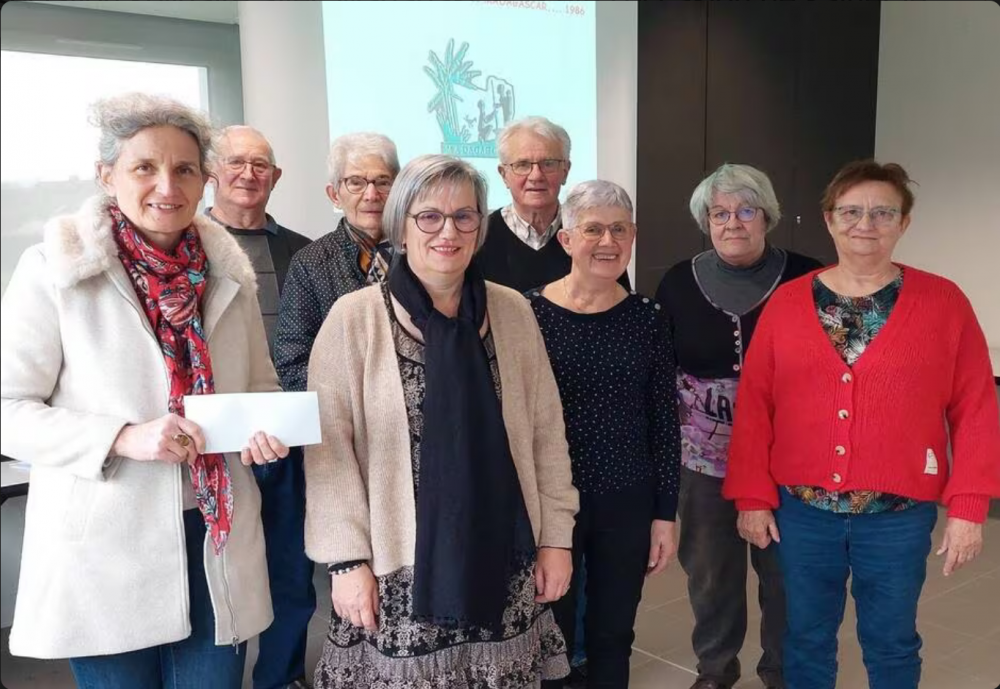 It is interesting for us to put the students on the path of solidarity. The partnership with the association, which has been in place for many years, favors this educational mission.On Saturday afternoon, in the Menhir room, Brigitte Savina, principal of the Saint-Joseph College in Nozay, emphasized the interest for the school and its students of this faithful collaboration with the association Solidarity and Hope with Madagascar (ASEM), during the 36th general assembly of the latter.
The president, Marie-Paule Cerisier, opened the meeting by recalling the life of Father Samuel Malo, a Montfort priest born in La Grigonnais, whose mission in Madagascar is at the origin of the association. As you all know, he was assassinated during his activity there, during Holy Week, in 1994. But despite the passage of time, his memory remains very present in the memory of the local population. Thus, his name has just been given to an operating room in a maternity hospital in Tamatave.
In receiving the check for 3,400 €, the result of the collection of the Saint-Joseph college on the occasion of its 2022 cross-country race, the president recalled the important help brought by the establishment of Nozay: Since 2007, 33 000 € have been given to us thanks to the generosity of the students and their families. The school's donations have gone entirely to the school in Antsobolo, near the capital, Tananarive, to finance its equipment and operations.
Marie-Paule Cerisier informed the participants of the projects for 2023, transmitted by Brother Antoine, director of the partner establishments on the island, which will be financed by ASEM.
For the school in Antsobolo, it will be painting, roof renovations and teacher training.
For the school located in Antsirabe, the purchase of tables and benches for two classrooms is planned, as well as the acquisition of school supplies for the children of the poorest families.
The annual "evening meal", an important source of income for the association, will take place on September 30, at the Mil'lieu hall. It will be animated by the group Sagarnaga (Music of the Andes). Reservations can be made now by calling 06 89 37 41 87.
Source: www.ouest-france.fr
---