France/Local authorities have invested heavily in social networks
A recent study examines the strategies of local governments on social networks in recent years.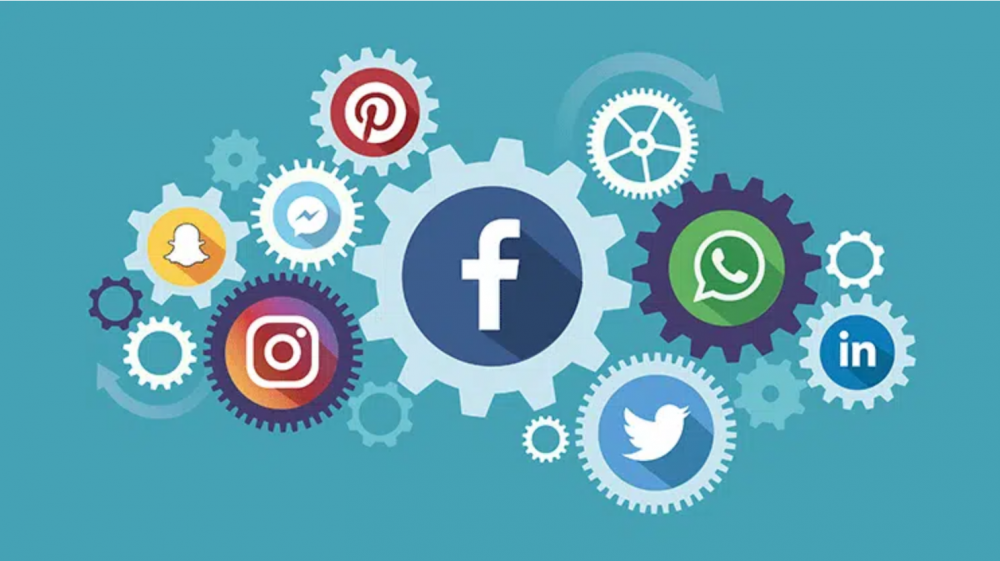 Twitter, Facebook, LinkedIn, Instagram, YouTube, TikTok... Local authorities are also fond of social networks. Published at the end of February, a study conducted by the Observatoire socialmedia des territoires andSwello analyzes the strategies of local governments on social networks in recent years. In 2022, on which social networks will French regions, departments, metropolises, intercommunities, large, medium and small cities position themselves?
In 2022, 44.4% of local governments had a website. This does not reflect any significant change compared to 2018, when 44% already had a site. At the same time, last year, 13.7% of local governments were present on at least one social network, up 3.72 points from 2018. According to the study, 1,355 new local authorities (4,994 in 2022 compared to 3,639 in 2018) have joined in the space of four years.In the space of 4 years, they have decided to improve their online presence through social networks. Excluding rural municipalities and villages from the study's panel, then, more than half (53%) of local governments, from small towns to large regions, are present. "Local governments are aware of the importance of being present on social networks, even if it's only on a small scale.even if it's only on one (which represents 52% of them)," say the authors of the study.
The most popular social networks for local governments
In 2022, almost all (94%) of the local governments deployed on social networks are present on Facebook, which remains at the top of the podium since 2018. Twitter retains its second place, but loses, for the first time, a few points, as 35% of local governments present on social networks have a Twitter account (compared to 38% in 2018).
Instagram, followed closely by LinkedIn and YouTube, is seeing the biggest increase. More than a quarter of local governments with a social media presence now have an Instagram account (up from 18% in 2018).an Instagram account (compared to 18% in 2018, a gain of 8 points in the space of 4 years).
Regions with a strong presence on social networks
In 2018, the regions were already well involved on social networks, the study reminds. Thus, 100% of them were already present on Facebook; they are now also present on Twitter.
Almost 30% of regions have an account with hundreds of thousands of followers on Facebook! Among them, Hauts-de-France, Auvergne-Rhône-Alpes, Occitanie, Nouvelle-Aquitaine and Normandie have more than 100,000 followers and are at the top of the list. Île-de-France is only in sixth place in terms of number of followers. On Twitter, only three regions have more than 100,000 followers. In order: Auvergne-Rhône-Alpes, Bretagne, Île-de-France.
On the other hand, LinkedIn and Instagram are growing in power, with, respectively, an increase of 39 points and 33 points in 4 years. Snapchat, meanwhile, is the only social network that is losing users within regions, dropping from a 28% presence rate in 2018 to 18% in 2022. The last figure highlighted by the study: 41% of regions are present on TikTok in 2022, "a not insignificant figure for a social network that has been in vogue for just 2 years in France," its authors insist.
Departments very invested
As for the regions, the progression has been the most important on Instagram and LinkedIn on the department side. In fact, 85% of them are now present on Instagram, compared to 54% in 2018. As for Facebook and Twitter, they remain the two social networks most invested by departments. At the same time, just over one in five (21%) already have a presence on TikTok in 2022.
Departments follow each other closely on the different social networks, the study observes. And, with a few exceptions, there is a correlation between the number of inhabitants in the department and the number of subscribers.
The presence of metropolises
In the metropolises, Facebook is still the most invested social network. Instagram has recorded a strong increase, since, from 2018 to 2022, the platform gained 48% of theshare of metropolises present on its network, a 126% increase from a few years earlier. "This is the most beautiful progression that we could see among all the results of this study," emphasizes its authors. On the other hand, as with the regions, Snapchat declines from 15% in 2018 to 9% in 2022. "The metropolises play on different themes in their content strategy," adds the study.
The beautiful progression of intercommunities
Unlike the local authorities mentioned above, very few intercommunities have invested in the Facebook platform (+ 1 point from 2018 to 2022). For this stratum, the notable fact is that Facebook only comes in4th place, behind LinkedIn, YouTube and Instagram. Indeed, the latter are overwhelmingly used within intercommunities.
LinkedIn had 2% of intermunicipalities in 2018 to 42% in 2022, an additional 40 points! YouTube comes in2nd place, with 31% presence. Finally, Instagram now gathers 21% of intercommunities on its social network. Tiktok does not seem to have the same effect, since only 6% of them have launched on the platform.
A strong presence of large cities
Large cities (over 100,000 inhabitants) had already understood in 2018 the importance of social networks: 100% of large cities were present on Facebook, 98% on Twitter, 88% for Instagram. That didn't stop LinkedIn from moving up the ranks to 81% of large cities registered on its platform, up from 46% in 2018. YouTube is also among the must-haves, with 95% of large cities now on it. Finally, Tiktok is also meeting with some success among them: 24% of large cities have an account.
For the big cities, between Paris, Marseille, Lyon, Toulouse and Nantes, the study establishes almost the same ranking in terms of population or subscribers. Paris is far ahead of the rest of the ranking, with more than 2.1 million followers on its Twitter account and 2.9 million on Facebook!
Medium-sized cities lag behind
For medium-sized cities (20,000 to 100,000 inhabitants), the progression is less important compared to other local authorities, but remains significant. In fact, none of the social networks has grown by more than 20% among medium-sized cities, except Instagram, which has grown by more than 24% in terms of presence. The most important remain YouTube, with two-thirds of medium-sized cities, and LinkedIn, with a large third (37%) of them in 2022.
Small cities and towns least present
As in 2018, small towns and villages (less than 20,000 inhabitants) remain the least invested of local governments vis-à-vis social networks. Facebook comes out on top, with only 9% of small towns present on it. As for Twitter, Instagram and YouTube, less than 3% of local governments are registered...
The availability of a website by these communities is also very low. Only 41% of them have one, which is less than one in two in this category. This is understandable in a France with more than 18,000 villages of less than 500 inhabitants listed by the Observatoire socialmedia des territoires, explain the authors of the study.
Source: www.weka.fr
---