Belgium/Car-free, the town square of Orp-le-Grand will become a more convivial space
The town square of Orp-le-Grand, where the administration buildings are located, will undergo a profound transformation, thanks to a large subsidy granted by the Walloon Region. Today, this square is a parking lot that is generally very congested. But in the long term, it will be cleared of cars and will become a meeting place where different activities can be organized: cultural events, patriotic ceremonies, weddings or village aperitifs.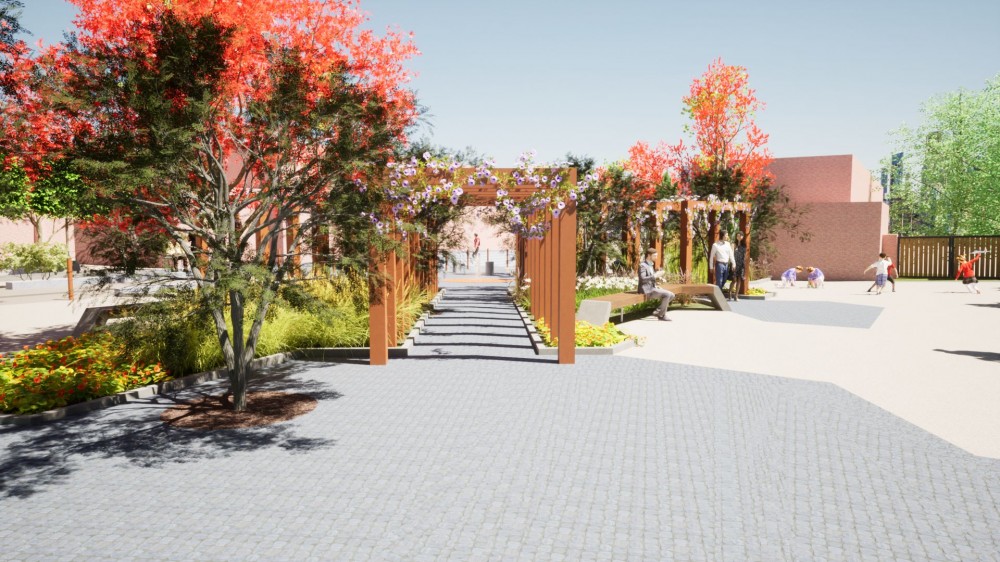 "We're going to remove all these cars, put them on the sides and make this space a convivial space," says Isabelle Pire, of the C² Project design office. There will be rest areas, areas for all sorts of activities, a play area for children, a fountain and lots of planting. The street furniture and public lighting will also be completely renewed."
Revitalizing the village center
In 2022, Orp-Jauche participated in a call for projects launched by the Walloon government to revitalize village centers in less densely populated municipalities. And so its file was selected, along with 77 others (the two other projects selected in Walloon Brabant are those of Walhain and Braine-le-Château). The municipality of Orp-Jauche will receive 500,000 euros in subsidies, or about 80% of the budget needed to carry out the work.
We could always do it without the subsidies, but to choose is to give up," explains Hugues Ghenne, the mayor. So we would have to give up primary needs. That is, putting schools in order, repairing churches or building storm water basins. So here, this subsidy allows us to build this square. We might not have done it if we didn't have these resources."
"It's an attractive project that fit perfectly with the philosophy we wanted to develop for this call for projects," comments Christophe Collignon, Walloon Minister of Local Authorities, who was in Orp on Monday. And what I particularly appreciate is that this project was done in consultation with the members of the administration (and at their initiative, editor's note). It will provide a breathing space, a meeting point in the community."
That said, there is still a lot of work to be done. The project must be formally submitted to the Walloon Region by the end of June. At the same time, the permit application must be finalized (soil tests still need to be carried out) and the specifications drawn up. The construction site should be completed by 2026 at the latest.
Source: www.rtbf.be
---