France/"Bouge ton coq" wants to help rural communities to create grocery stores in Occitania
Are you the mayor or resident of a town with less than 3,500 inhabitants? Does your village no longer have a food store? This scheme, financed by the State, local authorities and foundations of large companies, could be of interest to you.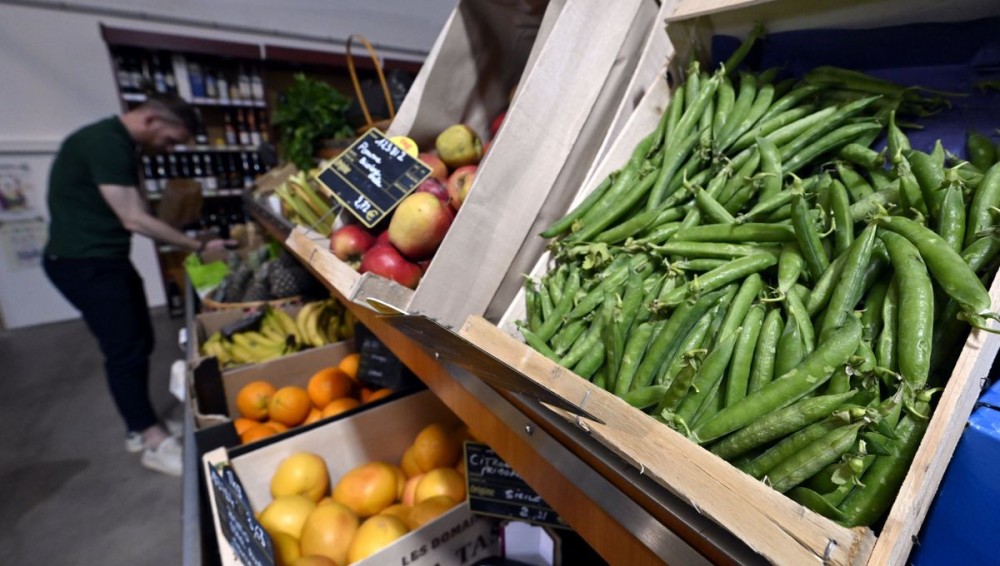 It is a device which helps the rural communes which do not have any more businesses to create grocery stores. It is called "Bouge ton coq". And thanks to it 85 grocery stores have already opened all over France, including a dozen in Occitania: in Marquefave near St-Gaudens, in Mazères-sur-Salat near Noé or in Salies near Albi. "Bouge ton coq" is now launching a call for applications to open others in the region. Aymar de la Guillonnière, the person in charge of the creation of grocery stores "Bouge ton coq" explained to France Bleu Occitanie the principle of this device launched in 2021.
You are launching a call for applications in Occitania. Who is it intended for?
It is open to all municipalities with less than 3,500 inhabitants that do not have general food shops. In France, this represents 26,000 communes out of the 36,000 that exist. When you have more shops, it is more complicated to live in the countryside: you have to travel an average of 12 kilometers to go shopping, which is 24 kilometers in total. By helping to create these grocery stores, we want to provide a service, but also bring back social ties: we want people to meet and get the taste for doing things together.
Do the municipalities need you to create grocery stores? Can't they do it on their own?
They can, but we offer them a tool that will make their lives easier: a computer platform that allows them to organize themselves to run a grocery store with volunteers only. This makes it possible to have grocery stores that run without margin since there is no rent or salary to pay. The products are therefore cheaper: the kilo of potatoes bought 0,50 € from the producer is resold 0,50 € in the grocery store since the grocery store is never endangered by a drop in economic activity: it has no charge to pay.
The service is free. The only obligation for the town halls is to provide a room. Then, it is volunteers who hold the cash register and who fill the shelves?
Yes, it is an association that will take care of the grocery store. Each member will have to give two hours per month to carry out a task necessary for the management. It can be the town hall which takes the matter in hand, but it can also be a citizen of the commune who will position himself as a referent and who will take care, with our support, to create the association. Our work will also be to help mobilize people, through surveys and public meetings. We will come to your town with you to explain the project and gather as many people as possible. As we do not have employees. The more people we have, the more efficient and open the grocery store will be.
How many volunteers are needed to run a grocery store?
With about ten volunteers, you have a grocery store that can be open about twice a week. And after that, the more volunteers you have, the more the store will be open: with about 40 volunteers, the store will be open every day between two and four hours a day.
Do you help the communes financially?
Yes, we give them a subsidy of 1. 100 euros to buy a computer, a table, shelves, possibly a fridge, etc.
These grocery store creations sometimes give rise to beautiful stories?
I have the example of a grocery store in Ariège that was set up by a part of the population that was quite militant on the issue of organic and local food and that finally succeeded in bringing together the whole commune. Today, people who didn't necessarily talk to each other meet and exchange, whether they are hunters, animal rights activists or people who didn't necessarily have a cause to defend. It's a really unique opportunity to do things together and talk to each other.
If you wish to create a grocery store in your town, you can contact Aymar de la Guillonnière, the person in charge of the creation of grocery stores of "Bouge ton coq", at 06.76.23.96.24.
Source: www.francebleu.fr/infos
---