France/Ploërmel community. The elected representatives debate the budgetary orientations of the community of communes
A big issue was dealt with this Thursday, February 2, 2023, during the community council held in Ploërmel (Morbihan): the budget debate.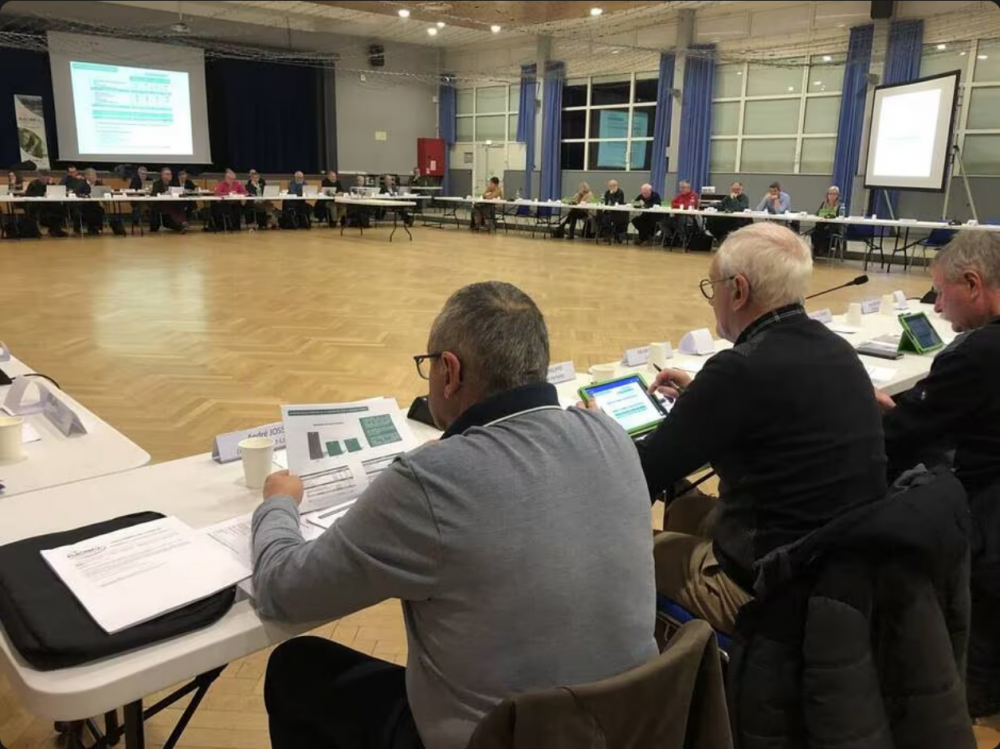 What is the budgetary orientation debate?
It is a mandatory step for public establishments of inter-municipal cooperation (EPCI) that include at least one municipality of more than 3,500 inhabitants, which is the case for Ploërmel communauté(Morbihan). According to Ploërmel communauté, it constitutes "a substantial formality intended to enlighten elected officials about the EPCI's budget, inform them about the budgetary situation, the EPCI's priorities and future developments . In short, according to Patrick Le Diffon, president of Ploërmel community and mayor of Ploërmel, "it is an examination of our financial possibilities".
How does it work?
In three parts. The elected officials first worked on the financial analysis of the 2019-2022 period. They then studied the framework of the 2023 budget law, before presenting the 2023 budget guidelines. Several budget scenarios were studied.
The 2019-2022 financial analysis
Ploërmel communauté's real operating expenses decreased by 8.9% between 2021 and 2022. In 2022, personnel expenses represent 36.4% of total expenses, the compensation allocation 22% and general expenses 19.1%. On the other hand, operating revenues have also decreased by 5.2%. As a result, cash flow has increased by €756,000 and now represents €2,791,000. The dynamic debt reduction capacity represents, in 2022, 1.4 years to repay the principal of the debt. Finally, €18.3 million has been invested over the 2019-2022 period. 1.5 million euros of external capital have also been mobilized by Ploërmel communauté.
Economic data
In order to draw up the 2023 budget, the community's elected representatives are obliged to take into account national and international data. Michel Pichard, first vice-president in charge of finance and information systems, reminded them that the growth forecast for France in 2022 was 2.7% and 1% in 2023. Inflation is expected to reach 5.4 percent in 2022 and 4.3 percent in 2023. "The evolution of the war in Ukraine and its impact on wholesale energy price activity is the main hazard in these scenarios. "
Three scenarios
Against this backdrop, three scenarios were presented to community elected officials. "The status quo, we raise taxes, we don't raise taxes," summarized Patrick Le Diffon. The last scenario is the favorite. It leads to a 10 million euro decrease in the PPI (Multi-year Investment Plan). Future investments such as the community swimming pool project would have to be reduced. The final budget will be voted on at the next community council in March.
Source: www.ouest-france.fr/
---