France/Environment: Corsica, first region without leaflets
From this Thursday, February 2, Corsica becomes the first region where the distribution of leaflets will be prohibited, except in mailboxes bearing the Oui Pub sticker. The device will be tested for three years.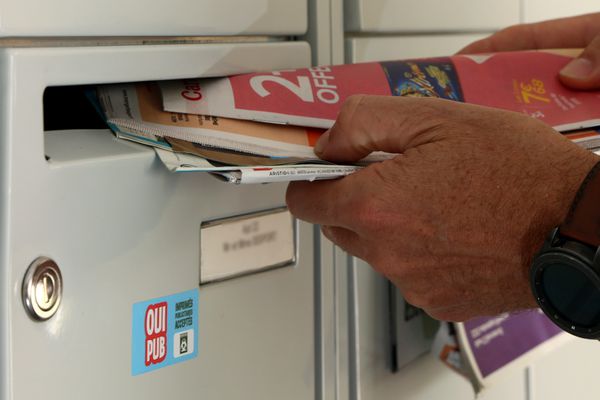 This is an experimentation resulting from the Climate and Resilience Law of August 2021. Corsica will be the first region in France to test it throughout its territory.
From Thursday, February 2, the distribution of leaflets will be prohibited, except when the authorization to receive them is visibly indicated on the mailbox.
While the measure has already been tested since September1, 2022 in 11 municipalities and communities of municipalities, this is the first time it will be implemented on a regional scale.
82% of Corsicans ready
"The aim is to move towards less advertising and reduce paper waste," says Syvadec, responsible for ensuring the treatment and recovery of household waste on the island.
And, for the syndicate, no doubt, the Corsicans are already ready. 82% of the inhabitants say they are ready not to receive any more advertisements in their mailboxes" he assures. This figure comes from its barometer "Corsicans and the Environment, 2022".
Yes Pub
But for those who would like to continue to receive advertising, there is still a possibility: affix the sticker Yes Pub on their mailbox.
This one was distributed by La Poste in January 2023. " For households that have not received it, a simple handwritten note on the mailbox is sufficient," says Syvadec.
9 kilos per year per inhabitant in Corsica
Each year in France, 700,000 tons of printed advertising distributed in mailboxes are thrown in the trash, including 44% without being read. In Corsica, they would represent more than 9 kg per inhabitant and per year, "that is to say approximately 3 000 tons of advertisements which could be avoided", according to Syvadec.
In parallel to this experiment, "several insular and national signs have already taken the initiative to stop the distribution of leaflets in mailboxes" .
Syvadec hopes that this will have "a knock-on effect on all other waste flows, on sorting behavior, on waste reduction at the source and on consumption".
Measures to support employment
But the experimentation is not without raising some fears. Especially among companies specializing in distribution of leaflets.
To respond, measures to support employment will be implemented under the aegis of the departmental directorates of work, employment and solidarity and protection of populations (DDETSPP).
Source: france3-regions.francetvinfo.fr/
---