France/Hyères. Action cité éducative: Parent Participation Fund
This common will aims to support families wishing to be more involved in the education and schooling of their children.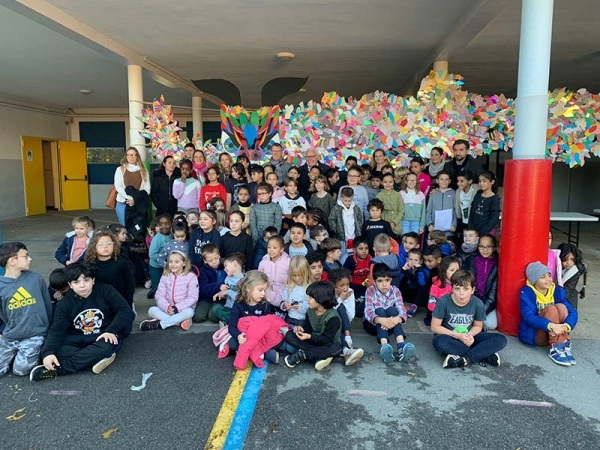 As part of the "Cité éducative" label awarded to the municipality of Hyères, the members of local governance (Prefecture, City, National Education, CAF) decided to create a Parent Participation Fund (PPF) in order to offer parents an additional lever for participation and involvement in the overall process.cided to create a Parent Participation Fund (FPP) in order to offer parents an additional lever for participation and commitment in the overall process.
The aim of this joint initiative is to support families wishing to become more involved in their children's education and schooling, by making a fund available for projects on various themes.
The functioning of the FPP is intended to be simple and flexible in order to allow an effective realization of projects on the perimeter of the Cité éducative.
Two main objectives of the FPP
To allow parents to propose projects with an educational aim, during school time (under the aegis of the pedagogical team) and after school (under the full responsibility of the parents).
Encourage the emergence of parents' needs and respond to them.
The proposed projects can address various themes (health, sports, culture, prevention and fight against violence and harassment, inclusion, education for sustainable development, parent/school link....) and propose actions involving children (outings, workshops ...) or involving only parents (conferences, workshops, exchange groups ...).
A jury of partners validates the projects after hearing the parents.
The APS association is in charge of the program. The organization assists the parents in setting up the actions and manages the funds.
A first project at the Excelsior school
On Friday, November 18, a jury of partners validated the first FPP project, led by parents of Excelsior elementary school.
The objective is both participative (to bring parents into the school), artistic (production of a collective work) and decorative. It is the realization of a three-dimensional dragon using recycled materials, with the intervention of a local artist, certified by the French Ministry of Education (Angéla Blanc).
The realization took place over two weeks during school time, with the participation of volunteer parents.
On December 5, 2022, all the students, the teaching staff and the parents involved in the project gathered in the school yard.the schoolyard to proceed to the "hanging" of the work around a convivial time.
Source: www.hyeres.fr/
---