France/In Finistère, Armorique Habitat and the association Habitat et humanisme agree on a common objective
On Monday, December 5 in Brest, Habitat et Humanisme and Armorique Habitat signed a partnership agreement with a common objective: to increase the number of housing units intended to accommodate households in precarious situations.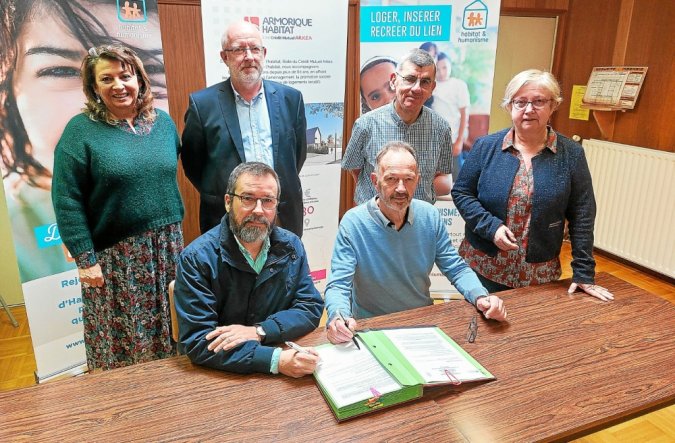 Armorique Habitat is the new partner of the Habitat and Humanism movement, which helps people in difficulty to find housing. On Monday, December 5, 2022, in Brest, a partnership agreement was signed between Régis Royer, general manager of Armorique Habitat, and Christian Le Lez, president of Habitat et humanisme in Finistère. The common objective is to increase the number of properties available to house people in precarious situations in the department.
Habitat et Humanisme has been operating in Finistère for 12 years and helps 70 families in the department, including about 30 households in Brest. The association, which already works with several social housing organizations, wants to continue to increase the number of homes available. It also hopes to see the project of an intergenerational house in the department succeed in the coming years.
Source: www.letelegramme.fr
---