Chad: A producer resilience project to benefit 9400 people in Western Tandjilé
The Union des groupements de maraîchers et arboriculteurs de la Tandjile Ouest (UGMATO), in partnership with the Centre de recherche et d'action pour le développement local (Cradel Tchad), launched a project on November 30, 2022 to strengthen the resilience of rural producers in the Tandjilé Ouest department.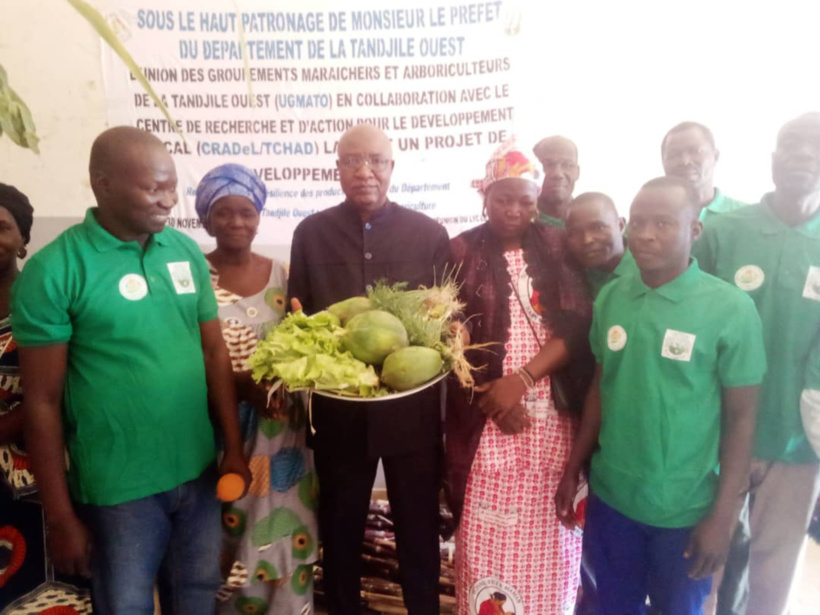 The prefect of the Tandjilé Ouest department, Dout Souleymane Ousmane, officiated the ceremony in the presence of the mayor of the town of Kélo, Bessingar Bazo, and traditional leaders.
This project aims to bring the market gardeners and tree farmers to undertake from agriculture.
The president of UGMATO, Cradel Chad, Dr. Kelgue Salomon, said that the total budget of the project is 47.4 million CFA francs.
CRADEL Chad contributes 8,131,500 CFA francs while the village population contributes 19 million CFA francs. An additional financial need of about 20 million CFA francs is necessary for the realization of the project.
Dr. Kelgue Salomon appeals to the authorities to support this initiative.
The program manager Témar weigue Séraphin specifies that this project covers all 17 cantons in the department of West Tandjile.
The project aims to train 9400 people in the 17 cantons. 200 village groups will be structured and organized into eight cooperatives in the sugarcane sector.
The groundnut and sesame seed industry will be established in the Dogou sub-prefecture.
Source: www.alwihdainfo.com
---