France-Germany/Pléneuf-Val-André. The twinning committee has arrived in Florstadt
Since the creation of the twinning with the German town of Florstadt, a delegation from Pleneuve goes every year to the Christmas market of its twin town, to hold a stand. After two years of interruption due to the health crisis, the tradition is renewed this year.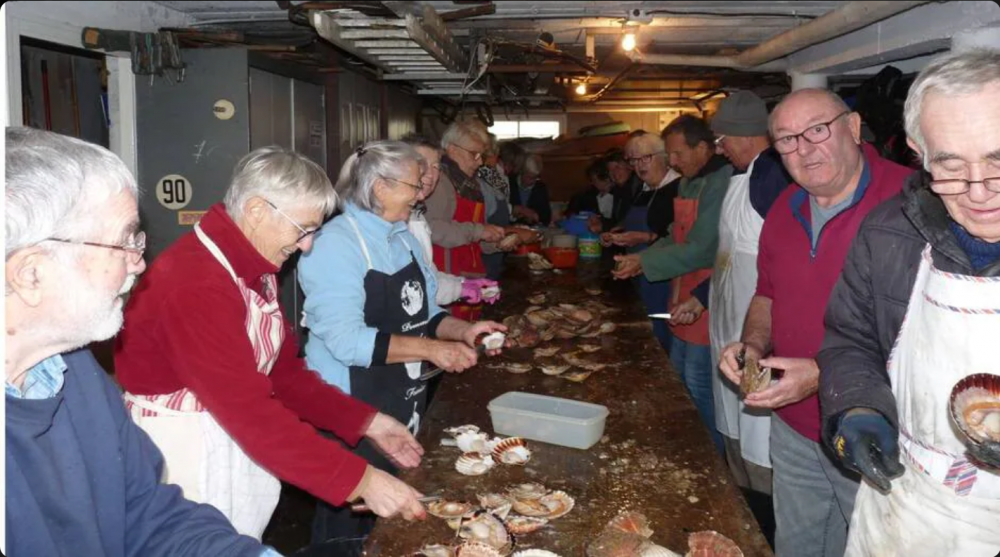 About forty Pléneuviennes and Pléneuviens, including 27 students from the two colleges, took the road on Friday morning, in the direction of Florstadt.
In the trunks of the bus: 330 kg of shells prepared on Thursday by about twenty volunteers of the committee, and a hundred galettes.
The resumption of this event was eagerly awaited in both communes. If the contacts have been kept via social networks these last two years, meeting and sharing good moments are essential, underlines the president of the committee, Jean-François Hilt.
The next exchange will be an official trip by the Germans to Pléneuf, from May 27 to 29.
Source: www.ouest-france.fr
---