Tunisia/Receipt of 95 buses for rural school transport
132 new bus lines for rural school transport will be operational in the various governorates of the country in January 2023, after the receipt Wednesday of 95 buses for rural school transport, told TAP a source responsible for the Ministry of Education.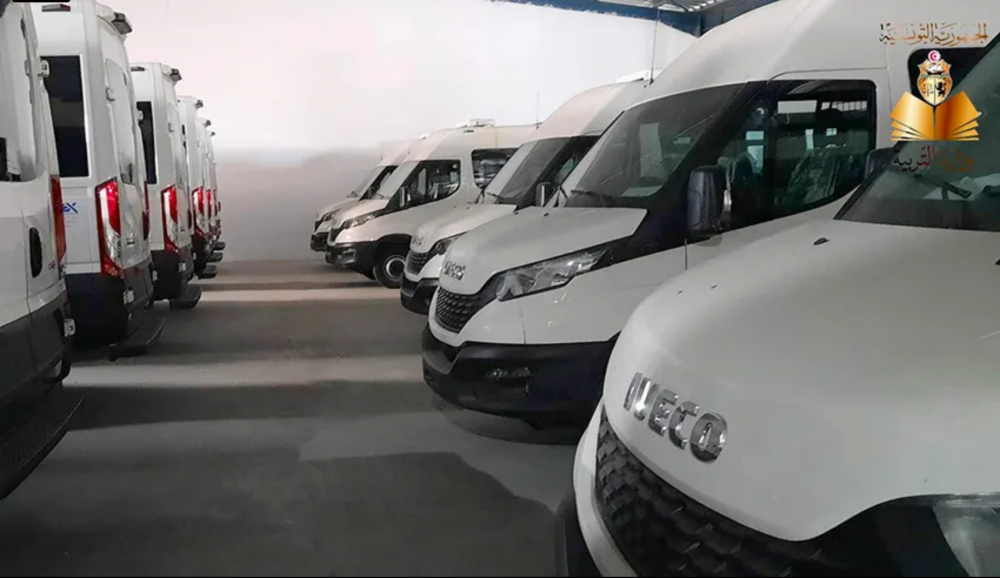 These buses will strengthen the fleet of rural transport that currently covers 15 governorates with more than 200 rural school transport lines, the same source added. The new lines will allow nearly 7,617 additional students to benefit from rural school transport services. After the completion of logistical procedures, these new lines will be operational gradually, said the same source, noting that the drivers of these buses are staff of the Ministry of Education and among the inhabitants of the regions concerned by this service. The receipt of these buses is part of the project to acquire means of transport for schools funded under an agreement between Tunisia and Italy.
Source: lapresse.tn
---