Vietnam and Slovakia promote decentralized cooperation
The Vietnamese ambassador to Slovakia, Nguyen Tuan, worked with the mayor of Kosice, Jaroslav Polacek on cooperation between Vietnamese cities and the Slovak city.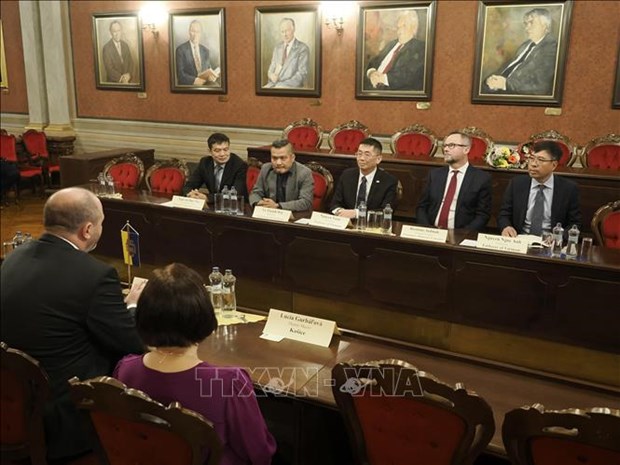 Vietnamese Ambassador to Slovakia Nguyen Tuan had a working session with Kosice Mayor Jaroslav Polacek on November 16 to promote cooperation between Vietnamese and Slovak cities.
Thanks to the efforts of Vietnamese and Slovak leaders and people, including the cooperation between localities, the friendship and cooperation relations between the two countries should continue to develop in all fields, he said.
The Vietnamese diplomat pledged to work closely with the Kosice administration to further promote cooperation between the Slovak city and Ho Chi Minh City, as well as other cities in Vietnam.
For his part, Mayor Jaroslav Polacek said he would work with Vietnam to promote cooperation between the two countries' localities with Vietnam's sister cities in the coming time.
Ambassador Nguyen Tuan handed over a letter from the chairman of the Ho Chi Minh City People's Committee, Phan Van Mai, inviting Mayor Jaroslav Polacek to attend the Friendship Dialogue to be held in Ho Chi Minh City from December 2 to 4.
Source: en.vietnamplus.vn/
---