Senegal/AMS launches a national program to raise awareness of the Labor Code among entertainment professionals
The Association of Music Professions (AMS) launched a national awareness program on the Labor Code and social protection, for the benefit of entertainment professionals, Wednesday in Dakar.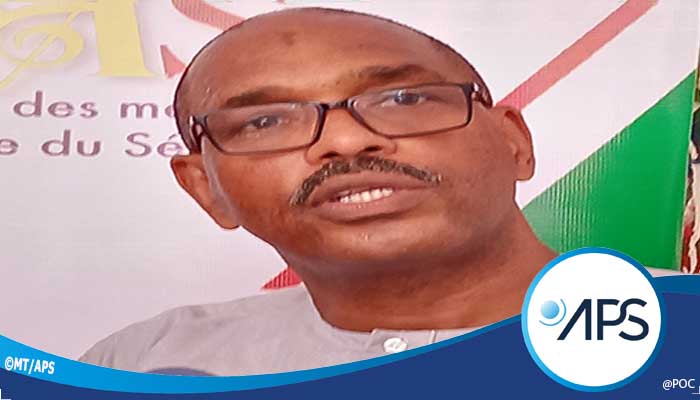 The beneficiaries of this initiative have obtained the status of worker, following the promulgation on March 13, 2021, of the law on the status of the artist and cultural professionals.
The launch of the program took place at the regional cultural center Blaise-Senghor in Dakar, under the chairmanship of the Secretary General of the Ministry of Culture and Historical Heritage, Habib Leon Ndiaye. The director of arts, Ndèye Khoudia Diagne, took part.
"Understanding that we now have this status of worker, with all that it confers on us as assets, we told ourselves that we must go resolutely towards the awareness of all cultural actors, even if we belong to the music sector," explained the president of the AMS, Daniel Gomes.
The artists must know that they need a salary and a salary slip to claim a social protection system, according to Mr. Gomes.
"They need to know, what it is to be a worker. When you are a worker, you benefit from a social security fund, family benefits, vacations, a retirement pension, and, for women, maternity leave," he said.
To benefit from all this, the worker must be registered, be a member of a trade union and pay taxes, added Daniel Gomes.
"This is all that we want to explain to the professionals of the spectacle, with a national program of sensitization and initiation to the principles of the Labor Code", he explained.
The execution of the program will start with the training of 12 trainers.
It will continue throughout the year 2023, in the 14 regions of the country, with the support of the Ministries of Culture and Historical Heritage, Labor, and GIZ, the German agency responsible for international cooperation.
"Your work is perfectly consistent with what needs to be done from now on. You appropriate the principles of the Labor Code and social security applicable to the professions of the cultural and creative industries, to settle permanently in this active population whose work is recognized," said Habib Leon Ndiaye to the leaders of the AMS.
The law on the status of the artist and cultural professionals was passed on January 14, 2021 by the National Assembly and promulgated by the President of the Republic two months later.
Source: aps.sn/
---