Canada/ Companies accompanied towards automation and robotization
Développement économique Pierre-De Saurel (DÉPS) has launched a new program to help manufacturing and agri-food businesses in the Pierre-De Saurel RCM make the transition to automation and robotization.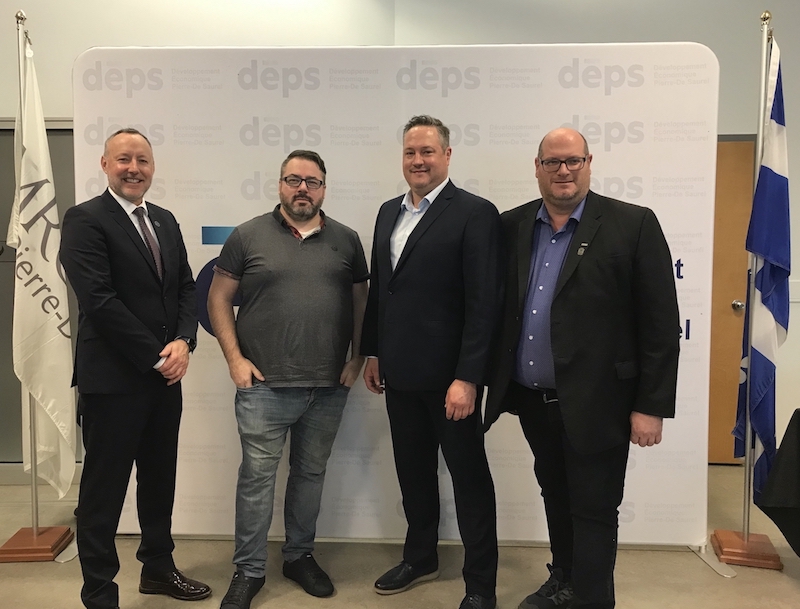 On November 16, during Global Entrepreneurship Week, DÉPS Executive Director David Plasse presented the Innovative Enterprise program, aimed at businesses that have been in the market for more than three years.
"The program is designed to help local businesses stabilize jobs and address labour shortages within their teams by allowing them to invest in new technologies.The program is designed to help local businesses, stabilize jobs, and address labour shortages in their workforce by enabling them to invest in innovation through robotization, automation and business process analysis," he said.
In addition to these objectives, through innovation and automation, DÉPS wants to help local businesses become more competitive both regionally and globally. It is important, according to Sylvain Dupuis, Reeve of the Pierre-De Saurel MRC, not to see this program as a desire to replace an employee, but rather as a desire to to give the employee "a job more valued, more rewarding and perhaps even more profitable for the company.
"I think we've moved past the perception that a robot is going to steal our job. The goal is to keep the jobs we have now. If we can replace three or four workers [...] with a palletizing robot or a mechanized arm, that's our goal," says David Plasse.
The general manager says he is proud to be the second region in Quebec, after Laval, and therefore the first in the Montérégie, to offer this type of support to entrepreneurs.
Financial assistance up to 80% of the project
When asked about the rate of financial assistance that would be granted to businesses, David Plasse said: "We will attach funding up to 80% of projects. So, if we make a scenario, for a project of one million, we will attach financing up to $800,000. [... We want the contractor to put in 20%. Why do we want that? Because we want him to be committed to the project as well, we want him to have a moral commitment that it will go well."
In addition, companies in the region, including Portes et Fenêtres Boulet and Fonderie Laperle, have already begun their applications to the Innovative Company program.
For information on the selection criteria for eligible projects under this new program, please consult the Innovative Company Program Management Policy, which can be found on the DÉPS website at https://depsregion.com.
Source: les2rives.com
---