Belgium/"Belgium Sleep Out": a solidarity action to mobilize against homelessness
In order to accelerate the fight against homelessness in Belgium, Infirmiers de rue is launching "Rêve de toit, réveil chez soi". From mid-September to October 14, this media campaign of the association wants to underline the fact that we all have a role to play in this fight. On October 7th, the association proposes you to spend a night of solidarity!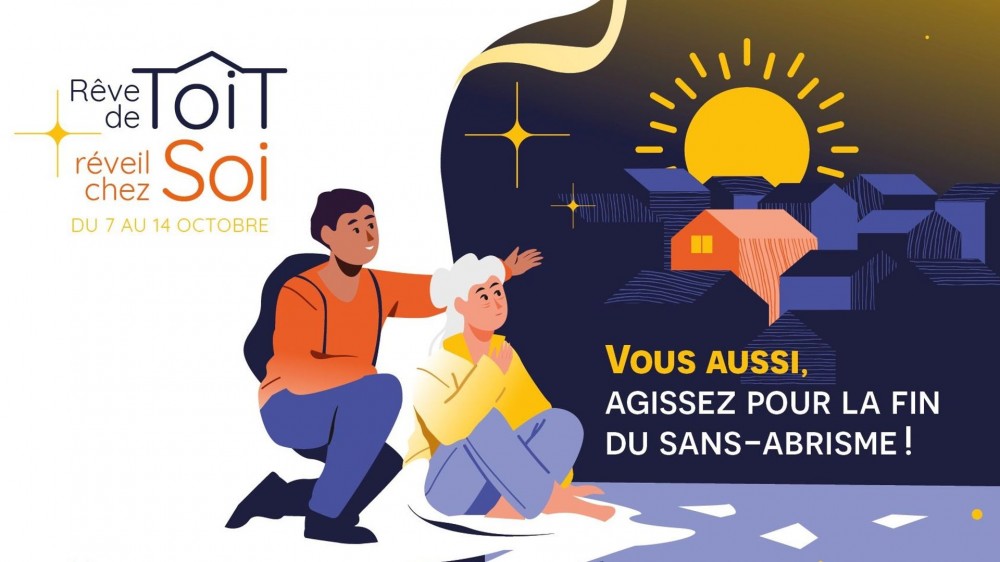 Homelessness is a reality in Belgium. In Brussels alone, 5313 people are in a situation of poor housing, of which about 719 sleep on the streets, according to the latest figures from Bruss'help. In Liège, there are 422 people, and in Arlon, 149 people. In the latest census of the King Baudouin Foundation, there are 1,159 poorly housed people in Charleroi and 1,146 in Namur.
But who is really behind the term "homeless "? What does it mean to live in the street? What are the needs, the desires, the dreams of homeless people? On the night of Friday 7 October to Saturday 8 October, the association Infirmiers de rue invites the public to spend a night of solidarity with the Belgium Sleep Out.
The idea is to spend a night not sleeping in bed and to dream together about how to end homelessness. Throughout the evening, a theatrical performance, question and answer sessions with field actors, videos, games, music... will inform participants of the extent of the problem of homelessness and possible solutions. The event will be live on the Tour & Taxis website in Brussels (with the possibility to participate online from the location of one's choice).
In the framework of the campaign "Dream of a roof, wake up at home", a photo exhibition will also be held from 11 to 14 October at Les Halles in Schaerbeek and the conference "From dream to reality: Ending Homelessness in Belgium", will bring together on October 14 field actors, academics and politicians to discuss how Belgium is putting into practice its commitment to end homelessness by 2030.
When? Friday, October 7 from 7pm until Saturday, October 8 at 9am
Where? Tours & Taxis (Shed 2) Avenue du Port 86C in Brussels or online
Practical info: Free but mandatory reservation - Program
Source: www.rtbf.be
---