Partnership between the Government of Benin and USADF: A fair of products from beneficiary organizations opened in Cotonou
The Minister of Small and Medium Enterprises and Employment Promotion and his colleague of Industry and Trade co-presided this Thursday, September 29, 2022 in Cotonou, the launching ceremony of the Fair of the products of the beneficiary organizations of the partnership between the Government of Benin and the United States Foundation for Development in Africa (USADF).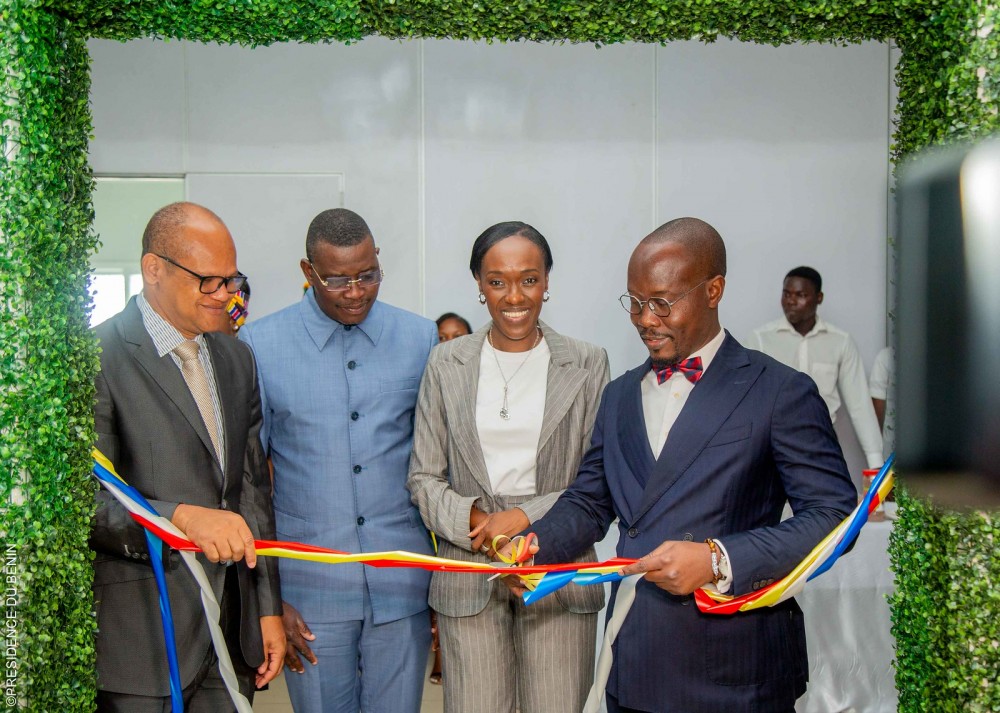 For Minister Modeste Tihounté KÉRÉKOU, this fair comes at the right time to make better known the products of our brave entrepreneurs and producers who tirelessly fight to guarantee the food security of citizens. It aims to show the world the creative genius of our companies and the courage of our producers but also the contribution of the partnership between Benin and the United States of America to the efforts to promote entrepreneurship in Benin.
It is also about offering companies new business opportunities. "I would like to pay tribute to these women and men who, through their hard work on a daily basis, support our economy," he added.
"We offer a full-fledged tool to our companies in their communication and marketing strategy to prospect new markets and meet new customers," said the USADF Country Coordinator, Mr. Eric NEWMAN.
As for the Minister Shadiya ASSOUMAN, she calls for the quality of products and reassures: "I just have a small message of encouragement and especially the availability of all the support tools available to our producers and processors to improve the quality of their products.
The cutting of the ribbon and the visit of the stands of the hundred fairground ended the opening ceremony.
The fair continues for three (03) days with the program of training workshops, meetings BtoB and BtoR for networking ... etc.
Recall that this first edition of the Fair which ends October 01, 2022 is organized around the theme: "The challenges of local quality production: Hygiene and food safety, market access and distribution channels.
Visitors and buyers are expected at the Majestic hall in Cadjèhoun to take advantage of the many opportunities offered by the hundred or so fairgrounds.
Source: www.gouv.bj
---