France/European Commission at the Salon des Maires & Congress of Mayors
The European Commission will be present through its "Europe of the municipalities" service, dedicated exclusively to local elected officials and decision-makers at the Salon des Maires et des Collectivités locales, which will be held in Paris from 22 to 24 November 2022.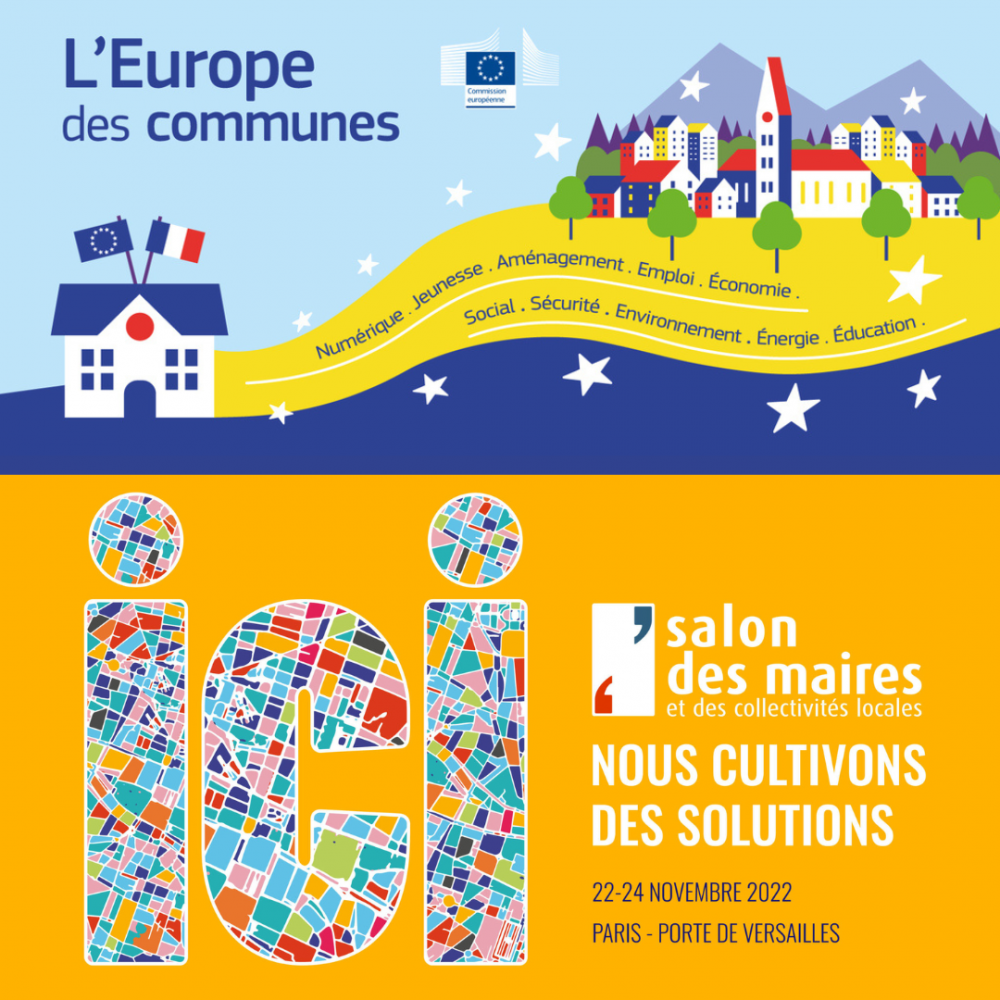 For nearly 20 years, the Salon des Maires et des Collectivités Locales (Mayors and Local Authorities Exhibition), held in conjunction with the Congrès des Maires de France (French Mayors' Congress) and the Congrès des Présidents d'Intercommunalités (Inter-municipalities' Presidents' Congress), has been a major event for local authorities and will be an opportunity to come and meet and discuss with Europe.
Marc Lemaitre, Director General for Regional and Urban Policy at the European Commission will speak at the Europe Forum of the Congress of Mayors on Wednesday 23 November.
The Territorial Pole team which animates "L'Europe des communes" will be present throughout the 3 days on the A4 stand (Pavilion 4) in the Europe and International space, newly created by the organizers of the Salon des Maires. Participation in exchanges, organization of meetings, the team will be at the disposal of the elected officials and agents of the communities to answer all the requests. Do not hesitate to contact us in advance to arrange a meeting in our space!
More information :
---