France-Germany/ The Mayor of Lannion in Günzburg for the 40th anniversary of the twinning
Planned for 2021 but postponed because of the covid, the Lannion-Günzburg twinning meeting took place at the end of July in Bavaria, in a restricted committee, says Paul Le Bihan.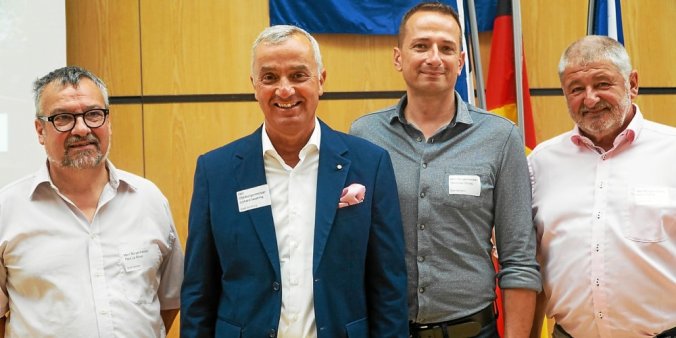 It has been a little over 40 years since the city of Lannion and that of Günzburg, in Bavaria (Germany) are twins. The anniversary, postponed to 2021, was celebrated from 28 to 30 July, says Paul Le Bihan in a message to our editorial office. The mayor of Lannion was present on the spot, alongside Annick Le Page, president of the twinning committee. A delegation finally restricted.
Besides Lannion, Günzburg took the opportunity to celebrate the anniversary of its partnership - 30 years - with the city of Neustadt (Saxony) and the city of Sternberk (Czech Republic, 10 years of twinning). Paul Le Bihan explains that it was also a question of "collectively reflecting on the means of making twinning more dynamic, particularly with the youngest".
Source: www.letelegramme.fr
---