Tanzania signs agreement with Burundi to build 282 km inter-state railway line
By the end of 2021, the Tanzanian president and her Burundian counterpart had agreed to strengthen their trade through a new railroad. This year, the governments of both countries signed an agreement to begin mobilizing the necessary funding for the project.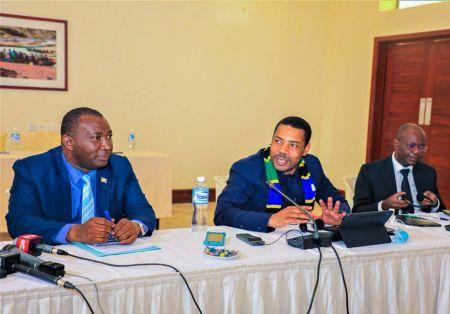 The Tanzanian and Burundian governments have just signed a memorandum of understanding for the construction of an inter-state railroad. The announcement was made by the Tanzanian Ministry of Finance in a statement posted on twitter on January 16.
The agreement, signed by the Ministers of Finance and Infrastructure of the two countries, aims to oversee the construction of a railroad line stretching 282 km between the city of Uvinza in Tanzania and Gitega, the Burundian capital. 156 km of the line will be built on Tanzanian soil and the remaining 126 km on Burundian soil.
According to the Tanzanian Minister of Finance, Mwigulu Nchemba, the cost of the infrastructure should not exceed $900 million. The two countries have committed to mobilizing this funding without giving further details on the means implemented.
It should be noted that this agreement is part of the Tanzanian government's strategy to build an SGR railway network that will link the port of Dar es Salaam to several neighboring landlocked countries. Last October, Tanzanian President Samia Suluhu agreed with her counterpart Evariste Ndayishimiye to invest in this ambitious project to boost trade between the two countries. According to Ms. Suluhu, the railway line will allow "the transportation of goods, including minerals - including nickel from the famous Musongati in Burundi - to the port of Dar es Salaam, so that they can be shipped to the international market.
In addition to Burundi, Tanzania's plans to expand its rail network are also aimed at improving trade with Uganda, Zambia, the DRC and Rwanda.
Source: www.agenceecofin.com
---