France/Seine-et-Marne. Five communes of Sénart switch to the Water of Grand Paris Sud
Individuals and companies in Cesson, Lieusaint, Nandy, Savigny-le-Temple and Vert-Saint-Denis changed their water supplier on January 1.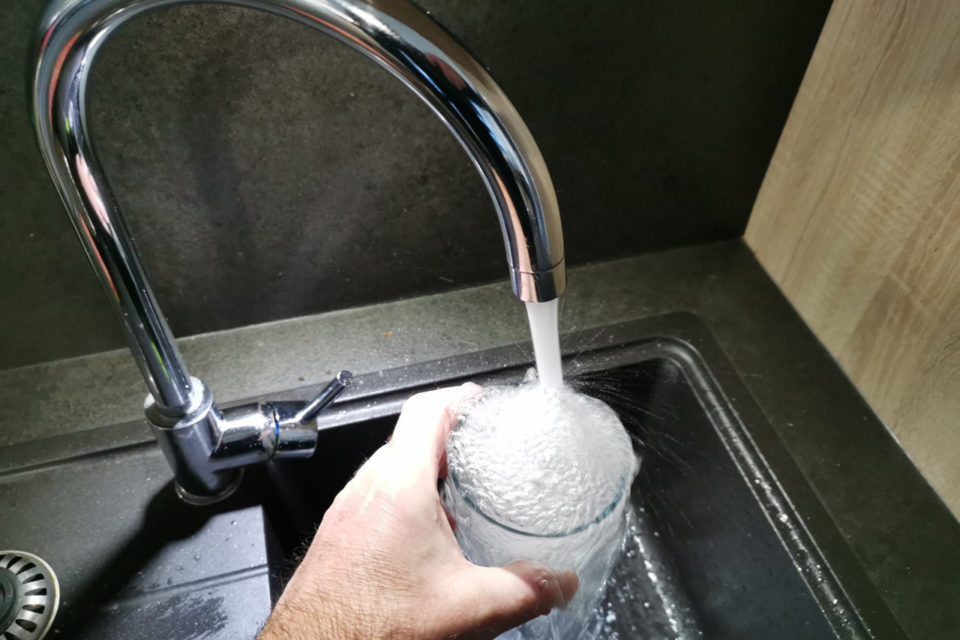 If you live in Cesson, Lieusaint, Nandy, Savigny-le-Temple and Vert-Saint-Denis, you may not be aware of it, but you have changed your water supplier since January 1, without having to take the slightest action. These five municipalities have decided to switch from a private operator - Suez in this case - to a public service launched by the agglomeration and called Eau Grand Paris Sud.
This is a strong choice by the Grand Paris Sud agglomeration (GPS), which wanted to regain control of its water, based on the Régie de l'eau, created in 2013 for the Centre-Essonne agglomeration, which until then had served six of the GPS communes in the Essonne region.
"Everyone is aware of the challenges of global warming. We have chosen to pursue an ambitious policy in terms of social and ecological transition, in particular by having public control over essential goods. And water is one of them. The idea is to regain control of the entire water cycle, not just distribution. This means improving water quality at the source, whether it is the Seine or the Champigny aquifer. Everything is linked, from collection to distribution, including wastewater treatment, production... "

Michel BissonPresident ofGrand Paris Sud
Until December 31, six municipalities (Bondoufle, Evry-Courcouronnes, Grigny, Lisses, Ris-Orangis and Villabé) benefited from this service, representing 46,000 households and 8,700 establishments. Since January 1, with the addition of the five municipalities in the Seine-et-Marn region (plus Corbeil-Essonnes and Le Coudray-Montceaux in Essonne), Eau Grand Paris Sud now serves 101,500 households and 18,350 establishments.
But what does it change in the end? Almost nothing changes for subscribers," says Michel Bisson, "The interest for us is to offer a quality public service, while controlling costs. For individuals and businesses alike, the bill will be lower as of this year. For a typical household, this means a reduction of about 60 to 80 euros per year! On the scale of the agglomeration, that's a saving of 5.4 million euros, which is enormous! "The only change for individuals is the billing, which will be done every six months instead of quarterly, with the possibility of paying monthly.
It's a collective effort," says the company, "but we have to be pragmatic and go with the flow of history. All the major cities in France have made the choice of public water management. I think this is a good thing. Greater Paris Sud has all the experience to extend this system to a larger number of municipalities, and we have had all the guarantees. The rates will be reduced by 15 to 20%, with a closer service, which is very appreciable for all residents.

René RéthoréMayor of Nandy
Three communes of Sénart -Combs-la-Ville, Réau and Moissy-Cramayel- preferred to postpone, for at least three years, their entry into this new system."We did not go immediately for different reasons, explains Alain Auzet, mayor of Réau, firstly because we are satisfied with the quality of service we have so far. But also because we weren't completely sure that the new Greater Paris South Authority could absorb so many new municipalities at once. We preferred to play it safe, but there's nothing to say that we won't join them in the future..."
"We played it safe"
Line Magne, mayor of Moissy-Cramayel, gave a similar explanation: "Basically, I have nothing against public control of water, quite the contrary," she said.But, on the ground, Suez has very good technical teams, and we are satisfied with the service. When the proposal to change was made, we wondered whether Greater Paris Sud would be as efficient in the short term, with the capacity to integrate so many new municipalities at once. We decided to take our time, to see how it goes, and we'll see in two years, when the question will come up again..."
In the meantime, the subscribers of these three communes will also benefit from a slight decrease in their water bill, despite everything, as the negotiations with Suez during the call for tenders have made it possible to lower the rates somewhat.
Source: actu.fr/
---