Vietnam/Towards Sustainable Development in the East Asian Seas
Vietnam wants to cooperate with all countries in the region for sustainable development in the East Asian seas, said Deputy Minister of Natural Resources and Environment Le Minh Ngân at a virtual ministerial forum at the 7th East Asian Seas Congress on December 2.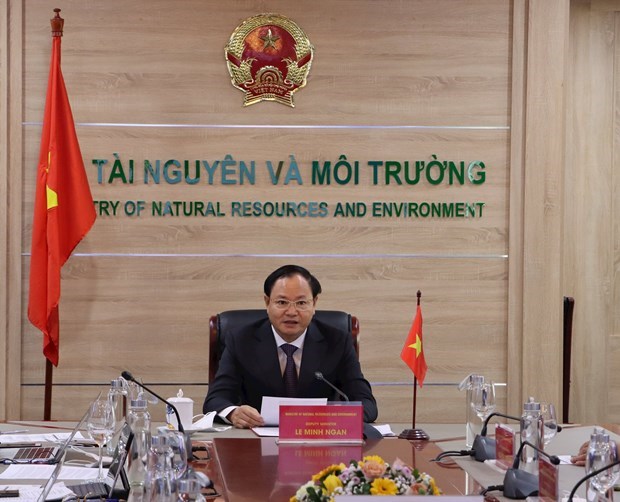 With the help of international organizations, especially the Partnership for Environmental Management of the Seas of East Asia (PEMSEA), Vietnam has successfully implemented the Sustainable Development Strategy for the Seas of East Asia (SDS-SEA) through specicific actions such as coastal zone management in coastal localities, and the promulgation and implementation of an integrated coastal zone management strategy.Vietnam has also promulgated a strategy for integrated coastal zone management by 2020, with a vision for 2030.
Vietnam has also enacted the Law on Natural Resources and Marine and Island Environment and made relevant reports towards a blue economy, according to the official.
Deputy Minister Le Minh Ngân affirmed Vietnam's commitments to further support and accelerate the implementation of the sustainable development strategy for the East Asian seas in the country.
The Deputy Minister and other heads of delegation from PEMSEA member countries signed a Ministerial Declaration.
With the signing of the Ministerial Declaration, PEMSEA member countries called on countries in the region to take action to better build resilience to the impact of global pandemic through enhanced partnerships.through strengthened partnerships towards responsible and strong ocean governance based on the principles of sustainable development, green economy...
On the theme ''Towards the Green Development Agenda: Healthy Ocean Ecosystems and Sustainable Shared Prosperity in the East Asian Seas, the East Asian Seas Congress under PEMSEA held on December 1-2 in Cambodia.
Source: en.vietnamplus.vn
---