Canada/Local Basket: 100% local gifts and meals for the holidays
It's the return of the gourmet boxes featuring the products of 30 producers from our region. This initiative, piloted by the Panier local digital market, aims to promote local products for a second year and to promote local purchasing during the holidays, an important period for small and medium-sized businesses.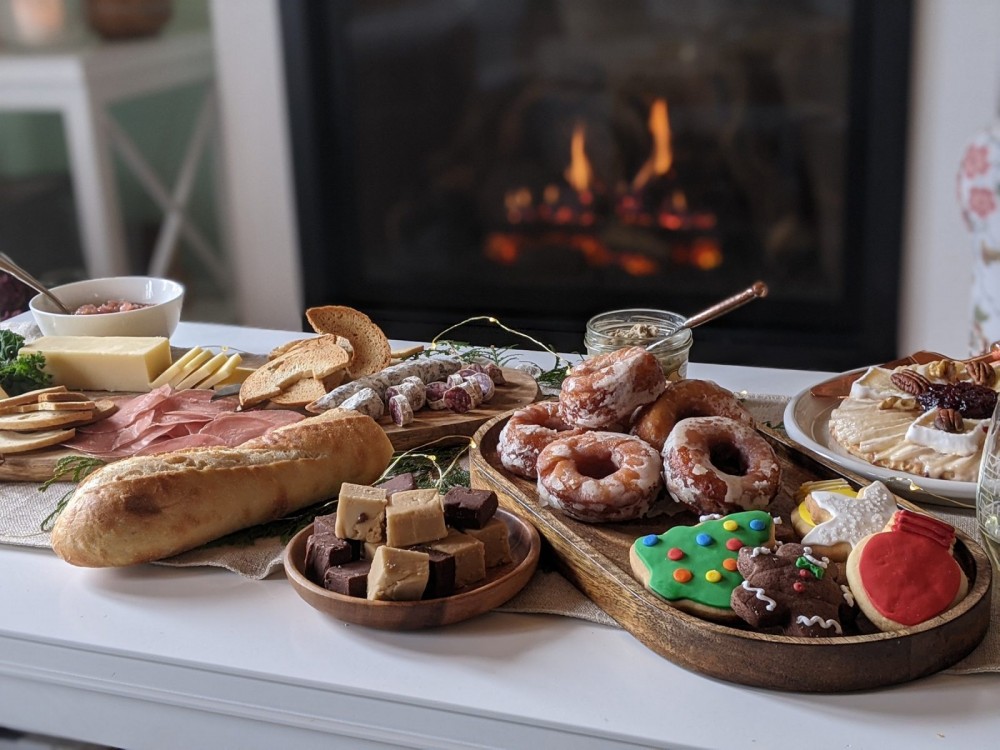 As a new wave of COVID19 threatens traditional family gatherings for the holidays, thirty businesses from the Nicolet-Yamaska and Bécancour MRCs as well as Trois-Rivières have joined forces (and their products!) to offer their fellow citizens twelve gift boxes and three feasts in the colours of our region. They are available for purchase and delivery throughout the holiday season!
The Local Basket team is organizing the sale and delivery of these gourmet boxes for a second consecutive year. The context is quite different from the confinement of last winter, but the taste for local products does not decline. For the company, which aims to give small food players a place online, the holidays are an opportunity to showcase our terroir and boost sales for these businesses.
Local food lovers can order the boxes at www.panierlocal.ca and have them delivered to their homes or to the homes of family, friends and colleagues throughout the holiday season.
"People discovered the quality and variety of our region's products in 2020. They now buy local products not because they are local, but because they are good, fresh and full of original products! "says Frédéric Roy, co-founder of Panier local
"People really liked the festive boxes last year. We had a lot of great encounters during the deliveries. It's a pleasure to deliver gifts and good food at Christmas and New Year's Day! "adds Geneviève Beauchamp, development manager at Panier local.
"The holiday season is an important time for my business and these Christmas boxes are a great opportunity to introduce my products to new people. It's hard to be seen online when you're alone, but with several people, you win. My logs complement the meals offered by La Tomaterie or Biocancour, for example! "says Annie Auger, owner of Annie Auger Artistic Cake.
Food pickup
Panier local also invites customers to make food donations at the time of delivery. The products collected will be given to the Centre du Plateau Laval and will fill the Christmas baskets intended for our less fortunate fellow citizens. Canned and dried products are preferable to fresh products for conservation.
Participating producers:
Bagel St-Grégoire, Viandes Rheintal, La Tomaterie, Moulin Michel de Gentilly, La Griffe d'érable, Fromagerie L'Ancêtre, boulangerie La Gertrudoise, Verger Canard gouteux, Ö terroir de l'étang, Serres et saveurs d'Ana, Le Marché Apicole, Ferme Jean-Yves Gamelin, Le Caféier, Le Marchand de poisson, Les Paysages de Carolyn, la Maison de Bibi, Bête à l'os, Clolie, Gâteaux artistiques d'Annie Auger, Bleuetière de Parisville, Ferme Majolimé, Ferme Biocancour, Boucherie & boucanerie Alex Mélançon, Douceur gourmande, Valérie Giguère, ferme Leblanco, Atelier Chocolaté, le Bucafin, Starling Wolf Creations, Bedon gourmand, Savons Milca.
Source: www.lecourriersud.com/
---