Belgium/ A tiny house as emergency housing at the CPAS of Mons
It stands on its four wheels on the lawn of the CPAS in Mons. At five metres long and two metres wide, the tiny house looks quite modest. But inside, everything is there. At the entrance, a living room and a kitchen. At the back, a mezzanine to put a bed above the bathroom and toilet area. The small house will become an emergency and transit solution. It will be able to accommodate people in difficulty who cannot find a roof over their heads for only a few weeks.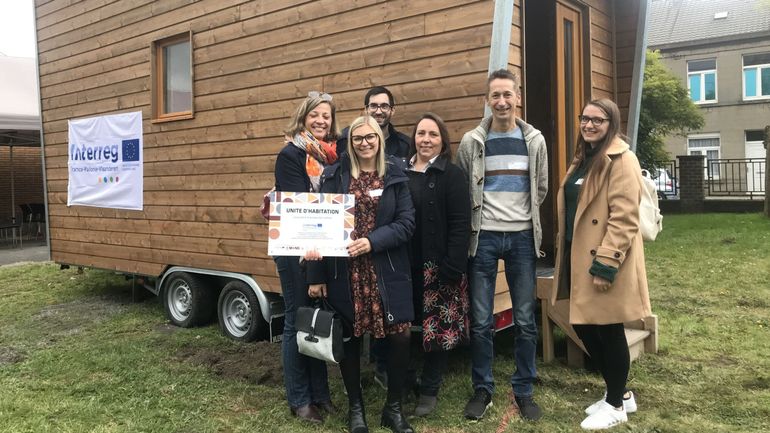 Ten job seekers on deck
This tiny house delivered to the CPAS of Mons is in fact the result of a European Interreg project combining social and training. For a year, ten Walloon and French jobseekers training in eco-construction built it. It was a win-win partnership: the aim was to put people to work in a sector in demand, while at the same time producing a housing solution at a lower cost. With no labour to pay, the little house on wheels will only have cost 20 thousand euros.
"The CPAS and other housing companies are in need of solutions. In Wallonia, there will be a shortage of 200 thousand homes by 2026," explains Sébastien Ernotte, a member of the "eco-construction cluster", one of the project partners. "We really think that tiny houses can be part of the answer."
Of the apprentices who participated in the project, a majority have already found a job in the eco-construction sector. A second training session is therefore about to begin. It will enable a second tiny house to be delivered to the CPAS of Mons next year.
Source: www.rtbf.be/
---