France/Bourgogne Franche-Comté: €6.5 million compensation to support local facilities
To compensate for the loss of revenue by local authorities during the Covid-19 crisis, the government has taken measures. For example, Burgundy Franche-Comté will receive 6.5 million euros to support its local facilities. Each region will receive compensation.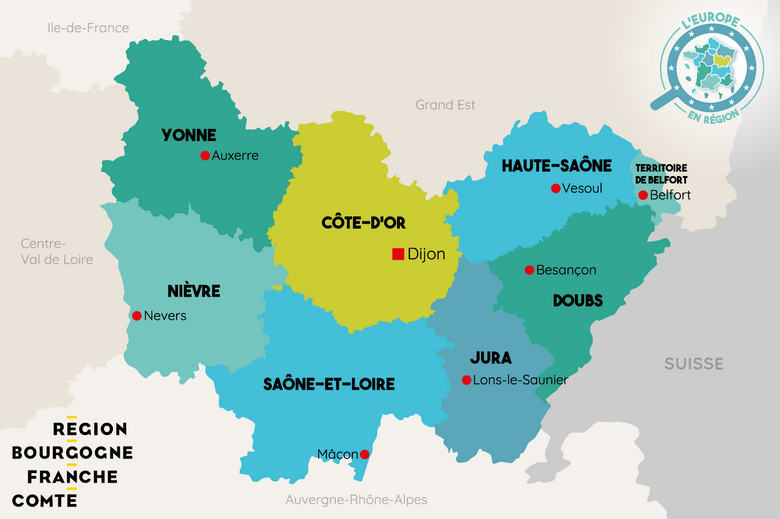 During the health crisis, the government adopted measures to compensate for the loss of revenue suffered by local authorities. These measures had two main objectives: "to give local authorities visibility by guaranteeing them a minimum level of revenue in 2020 and 2021 to support their territory during the crisis and to preserve the financial situation of the local authorities that suffered the most significant losses ".
The successive Finance Acts passed since July 2020 have thus instituted several mechanisms for guaranteeing the tax, state and fare revenues of local authorities and mobility organising authorities in the form of refundable advances and loss compensation allocations. Provisions have been made for these mechanisms in the amount of €4.2 billion. The exceptional allocations to support local investment provided for in the recovery plan (€2.5 billion for all levels of local authorities in 2020 and 2021) have completed these emergency measures.
6.5 million euros for Burgundy Franche-Comté
Burgundy Franche-Comté will receive €6.5 million in aid to compensate for the loss of tariff revenue for industrial utilities managed by public authorities and the most vulnerable local authorities. More specifically, this sum will be shared to :
Supporting tourist facilities: tourist office of the Gevrey-Chambertin and Nuits-Saint-Georges (Côte-d'Or) communities;
Supporting local economic life: renovation of a grocery store in Prémanon (Jura) and the Vau Ligneau wine-making service in Beine (Yonne);
Supporting cultural facilities: the Empire cinema inAuxonne (Côte-d'Or);
Supporting the sports facilities at the Bellecin water sports centre in Orgelet (Jura);
Supporting the Asymix Smaero transport facilities in Marzy (Nièvre).
Breakdown by department:
Doubs: €119,000
Jura: €2,377,000
Haute-Saône: €485,000
Territoire de Belfort: €74,000
Côte-d'Or: €2,336,000
Yonne: €168,000
Nièvre: €378,000
Saône-et-Loire: €554,000
Source: www.macommune.info
---