Benin/Remittance of new motorcycles to agents: The Communal Council of Bembereke strengthens the resource mobilization system.
4 motorcycles acquired within the framework of the Territorial Development Support Programme were given to the agents of the economic and commercial affairs, land and environmental affairs and information and communication departments.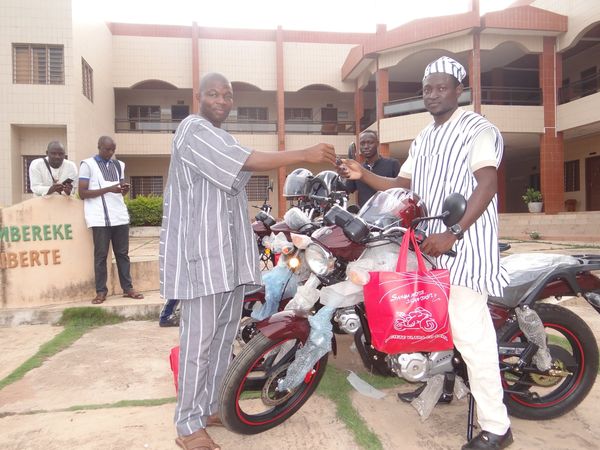 The official handover was made in the afternoon of Monday 12 July 2021 by the Deputy Mayors Roger Masso Sourogou and Ousmane Sanni Gamia. They invited the beneficiaries to make judicious use of these rolling stock to achieve the objectives of the program. The authorities did not fail to salute and thank ADECOB and the European Union for their constant support in the conduct of local development initiatives.
The beneficiaries also thanked the Mayor Yaya Garba and his entire council for their daily efforts in improving the working conditions of the agents.
---