Morocco/UH2C and Technopark join forces to promote youth employability
Hassan II University Casablanca (UH2C) and Technopark (MITC) signed on Tuesday a cooperation agreement to strengthen the links between the academic and business worlds.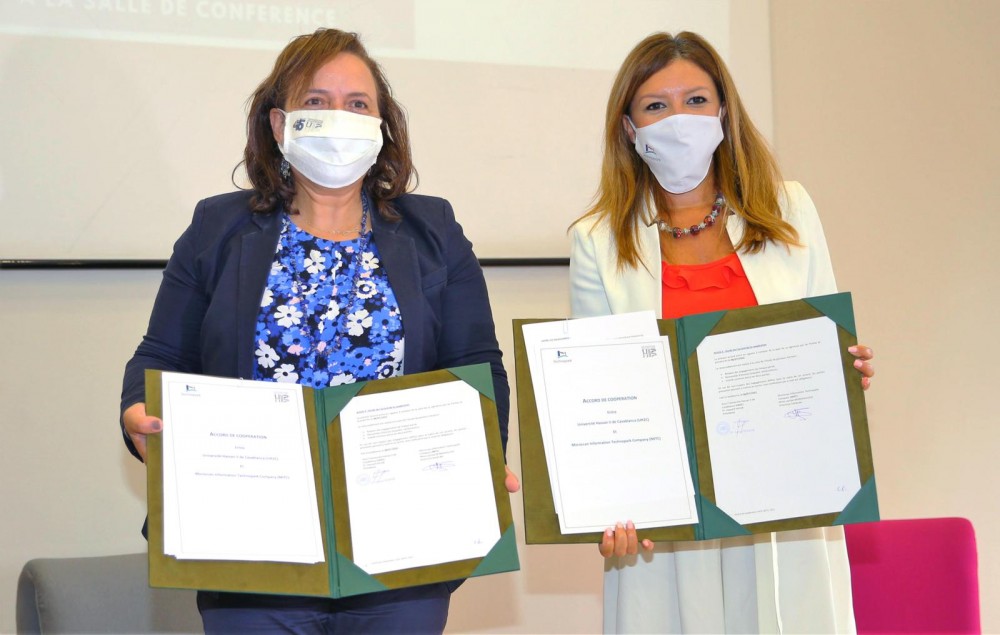 This partnership aims to provide students and researchers with the necessary support to transform innovative ideas and projects into reliable and viable businesses.
Hassan II University has research centers and fablabs in which students, researchers and startups should collaborate in order to co-create disruptive and innovative solutions that meet the needs of the market.
For its part, the Technopark's mission is to support these business projects by offering them a favourable environment and ecosystem for the development of their business: Incubation and acceleration programs, access to a network of experts, thematic workshops, local services...
Technopark (MITC) will also allow project leaders to benefit from the existing ecosystem ranging from the incubator of start-ups, VSE / SME to the programs set up by institutional partners and through the financial support structures.
Finally, and with a view to creating employment, this partnership also aims to facilitate access to internships and employment to UHII graduates from the pool of startups, VSEs and SMEs existing in Technopark at the national level.
Source: lematin.ma
---