Benin/Members of the Plateau departmental microfinance committee discuss the sanitation of the sector in Pobè
The members of the departmental committee of microfinance (CDM) of Plateau, held Friday in Pobè, their first session for the year 2021 just after their installation where they focused on the reorganization of the microfinance sector and the proper functioning of decentralized financial systems (SFD) in the department for the achievement of the objectives set in this area, under the leadership of the prefect, Daniel Valère Sètonnougbo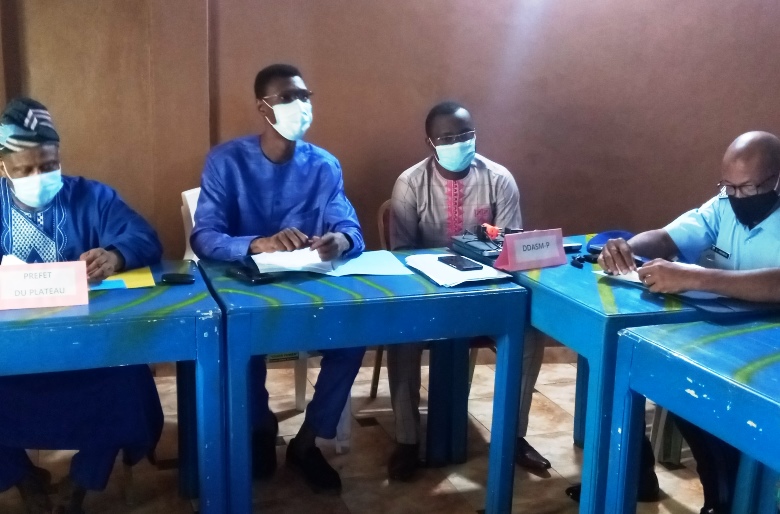 At the opening of this session, the departmental director of social affairs and microfinance of Plateau, Jaurès Akigbé, stressed that the microfinance sector is very dynamic and has experienced tremendous growth over the last decade in Benin. According to him, in order to consolidate the microfinance sub-sector and position it as a real lever for economic growth and the fight against poverty, the Beninese State has developed a national microfinance policy.
Recalling the characteristics of the institutional space of microfinance in Benin, the departmental director of social affairs and microfinance of the Plateau, indicated that the departmental committee of this sub-sector is a dismemberment, which aims among others to Ensure the coordination, monitoring and evaluation of the implementation of the microfinance development policy document and its action plan in the department, centralize information on the promotion of microfinance and financial inclusion.
Speaking in the same vein, the prefect of the Plateau department, Daniel Valère Sètonnougbo, stressed the importance of microfinance for the government and invited stakeholders to do everything possible to clean up and professionalize this sector in the Plateau department.
According to him, the reorganization of the microfinance sector, which is the responsibility of the departmental committee, involves monitoring and supporting existing structures with a view to their professionalization.
The prefectural authority also invited the members of this departmental melting pot to work for the increase of the number of beneficiaries of microcredit in the department for the happiness of the populations.
For hours, the members of the Plateau CDM were discussed on several communications including the state of microfinance in the Plateau department, and the microfinance and institutional framework of the sector in Benin.
The deputy director general of microfinance Théodore Mèdjinnada for his part, urged the actors to denounce all persons or structures that operate illegally in the field in order to promote the achievement of objectives.
Source: www.agencebeninpresse.info
---