Belgium/Special needs routes on the Walloon RAVel
The Walloon Minister for Tourism, Valérie De Bue (MR), visited the RAVeL in Fosses-la-Ville on Friday to discover a route adapted for people with special needs. Seven other routes have already been certified by the ASBL Access-i since the beginning of 2020 and five others will be certified soon.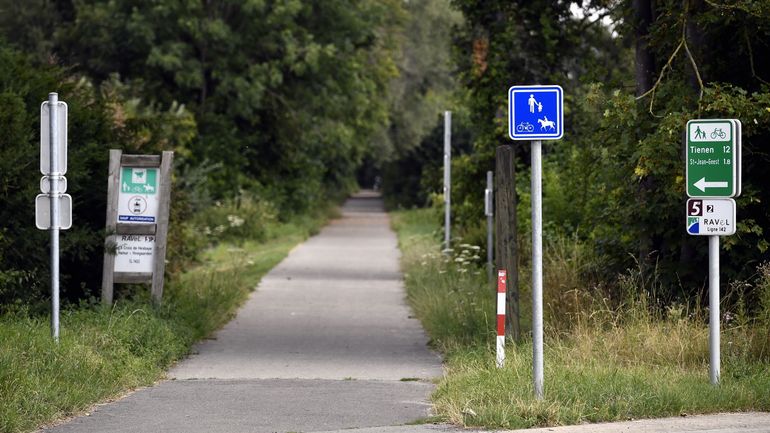 In concrete terms, the accessibility study takes into account seven profiles of people: those in wheelchairs, those who have difficulty walking, the blind, the visually impaired, the deaf, the hard of hearing and finally people with comprehension problems.
An evaluation is then given in the form of a colour code for each profile. The Access-i methodology specific to bicycle tours was developed with experts from the associations Passe-Muraille and ASPH (Socialist Association for the Disabled), in collaboration with the ASBL Tourisme HandBike.
The route from Fosses-la-Ville to the Bambois lake has been given a green code for all types of special-needs people, which means that they can ride it completely independently. Other routes that have been certified include the Herve-Aubel, Dinant-Godinne, Namur-Godinne and Rivage-Esneux sections. Last May, five other routes were selected following a call for projects initiated by the Commissariat général au tourisme wallon (CGT): Plate Taille loop (Pays des Lacs), the circuit "Aufil de l'eau" Barvaux-Durbuy" (Famenne-Ardenne), the circuit "Aux abords de la Lesse " Houyet-Jamblinne (Famenne-Ardenne), the circuit "La Houillière" Gilly-Parc Bivort (Pays de Charleroi), and finally the circuit "Balade de la Gileppe " (Province of Liege).
The audits will be carried out during the summer with a view to certification in September. For the CGT and its partners, the aim is to make tourism accessible to all, sustainable and inclusive.
Source: www.rtbf.be
---