France/Artannes-sur-Indre: A new generation of refuse collection vehicle
As part of the Hector programme, financed by the European Regional Development Fund (ERDF) and bringing together eight European local authorities, the Touraine Vallée de l'Indre community of municipalities is the proud owner of the only hydrogen-powered refuse collection vehicle (RCV) in France.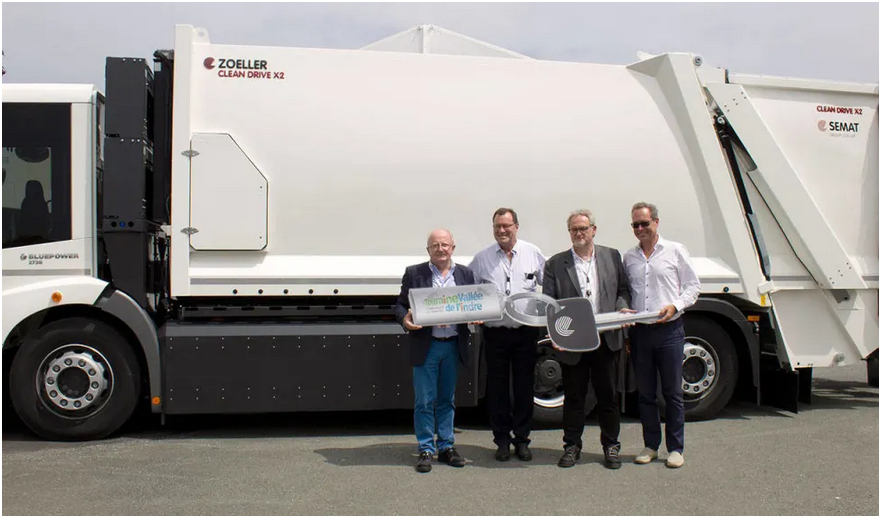 The handover of the keys took place last Friday, July 2, in La Rochelle, on the premises of Semat, the vehicle supplier. Éric Loizon, president of the CCTVI; Alain Esnault, vice-president in charge of hydrogen, and technicians from the community were received by Semat's general manager, Manuel Cournot, and development director, Christophe Bigre.
The vehicle was first presented to the local authority's elected representatives, without the skip, with all the elements of the H2 chain visible. Then, following a guided tour of the company, the visitors from Touraine discovered the fully assembled H2 refuse collection vehicle.
The elected officials will present their new equipment on 16 September at the Hydrogen at the Centre event in Châteauroux. Silent, it will certainly delight the population during its passage.
Source: www.lanouvellerepublique.fr
---