"Oufticoop": a participative supermarket in Liège
In the realm of the possible, Jonathan Bradfer takes us to discover inspiring Belgians who develop positive projects. This week, we push the doors of a citizen and cooperative supermarket in Liege, Oufticoop.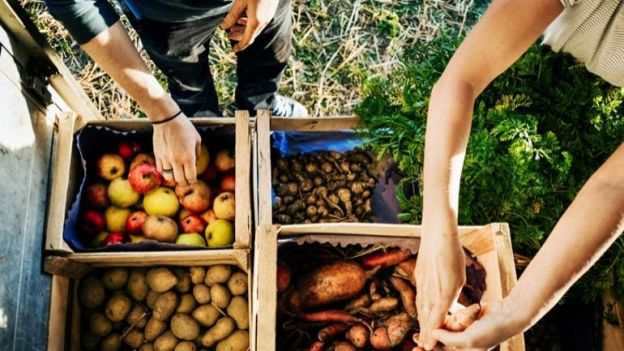 "Oufticoop". With such a name, you can only go to Liège. More precisely in the heart of the city in the Outremeuse district.
Larger than a neighbourhood grocery store, Oufticoop is a real supermarket with all the necessary products - food and non-food - for everyday life, but in smaller quantities and in a sustainable way. Instead of going to several small ethical shops or local farms, everything is brought together at one address.
You will thus find organic or almost organic products - small producers do not necessarily have the organic label -, bulk and above all local products : the producers are indeed from the Liège region. "It's a pleasure to have small structures that promote the farmers and producers of our region, who keep our local economy alive, while maintaining a certain philosophy. "explains one of them to the microphone of Jonathan Bradfer.
Consumers' actors
This project was born out of the desire of a few citizens to create a participatory store where consumers have their say. "We wanted to take control of our food and build a store that we like, that looks like us. Knowing where the products come from is a big plus compared to traditional supermarkets. It also responds to consumer demand for greater transparency. "explains Florine Paquay, one of the historical cooperators.
Everyone can thus buy a share in the cooperative - a share costs 25 euros - and participate in the running and management of the store, in the choice of products on the shelves. Each co-operator - both boss and customer - undertakes to work three hours a month, which reduces costs and creates a real collective dynamic. "This is what I was looking for when I arrived in Liège: a store where I could be an actor, be heard, and not just a customer at the checkout. Here, you really find something to get involved. "explains François, a customer.
Today, the cooperative has grown to more than 280 cooperators from many different backgrounds . During his visit, Jonathan Bradfer came across a graphic designer at the checkout, a computer specialist in the shed to put away the onions, and an engineer in the vegetable section! With them, Oufticoop is reinventing the very concept of a supermarket.
Everywhere in the Wallonia-Brussels Federation
Oufticoop is not a one-of-a-kind model! Participatory supermarkets are developing all over Wallonia, such as Coop-éco in Charleroi, Bees-coop in Brussels or Vervicoop in Verviers.
In addition to supermarkets, there are also other structures in all regions to gain access to local producers. You will be able to discover them thanks to the Collectif 5C which gathers 21 citizen cooperatives of circuit-courts.
Source: www.vivreici.be
---