Haiti: contribution of the local pharmacopoeia in the fight against VIDOC-19
As part of its special COVID-19 action plan, which mobilized one million euros for 92 projects in 44 countries, the Agence Universitaire de la Francophonie supported an action-research project in Haiti, the objective of which is to contribute to the strengthening of the immune system by populations using medicinal plants on farms in Léogâne.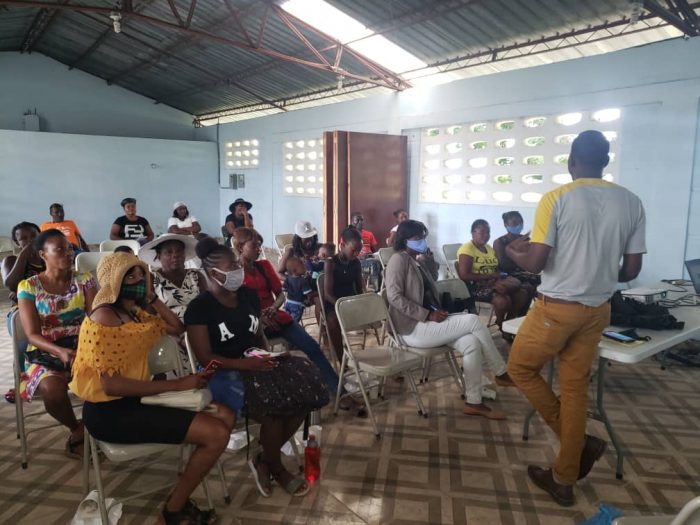 The project "Contribution to the maintenance and propagation of local medicinal plants in the diversified "Jaden Lakou" system to improve nutrition and prevent infectious diseases: case of COVID-19" (COVID19-PREV) was implemented by the Episcopal University of Haiti (UNEPH), together with the(UNEPH), with the financial support of the Agence Universitaire de la Francophonie (AUF) from June to September 2020, in the commune of Léogâne, south of Port-au-Prince.
The project made it possible to train some twenty trainers in this commune (66% of whom were women) thanks to a partnership with grassroots community associations and organizations. The trainings focused on the transmission of skills from the university to the local populations on nutrition, medicinal plants and good hygiene practices in the sanitary context of COVID-19.
In parallel to the training workshops, more than fifty species of medicinal plants were counted on the farm in Léogâne and its surroundings. This farm represents a reservoir of medicinal plants to be protected in the commune.
In order to ensure the sustainability of the project, the materials acquired thanks to AUF funding remain the property of the University to strengthen the laboratory of the Faculty of Agronomy of the Episcopal University of Haiti (UNEPH).
Source: www.auf.org
---