Governing African cities. Overview of the issues and perspectives
By 2050, about 60 percent of Africa's population will live in cities. Governing the rapid growth of Africa's capital and intermediate cities is a priority for the international community.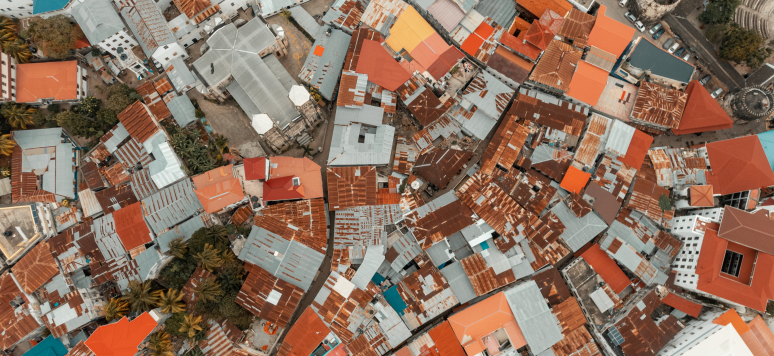 Between 2020 and 2050, African cities, and particularly medium-sized cities, are expected to absorb more than 700 million additional inhabitants. These growth projections have turned urban issues in Africa into a central concern of the international community, including experts from international organizations, researchers, aid agencies and the private sector.
In a context where expert conferences and research initiatives on the future of cities are accumulating, this study aims to take the pulse of the prolific debates.
First, it provides an overview of the major issues that have animated the production of mostly policy-oriented research on cities in Africa since independence. On the basis of this state of knowledge, this paper proposes to approach urban issues in sub-Saharan Africa through the concept of governance. This approach makes it possible to integrate into the analysis of cities the multitude of actors (public, private, civil society, etc.), sectors (land, housing, infrastructure, etc.) and scales (local, national, international) that shape the political, economic and social aspects of urban life. The study also invites us to read cities not as a compartmentalized space, but as multiple interactions between urban and rural areas (the urban-rural continuum).
Second, this study proposes concrete avenues to enrich ongoing research and action initiatives on urban governance in Africa. More knowledge and data are needed to inform the debate on urban infrastructure financing and the role of intermediate cities in the urbanization process in Sub-Saharan Africa. We argue that a more detailed understanding of land tenure is fundamental to understanding the challenges of future development in African cities.
Source: www.ifri.org/
---