Education: Teaching children in the language they know and speak helps them learn, says World Bank
According to the global report "Learning to Achieve the Promise of Education", millions of children around the world struggle to learn in school. Among them, 53% of children in low- and middle-income countries are unable to read and understand simple text by the age of 10. This learning poverty is due, according to a new World Bank report, to the fact that they are being taught in a language they do not know or speak. This lack of understanding of the language of instruction leads to higher dropout rates, high repetition rates and lower overall learning achievement, the report says.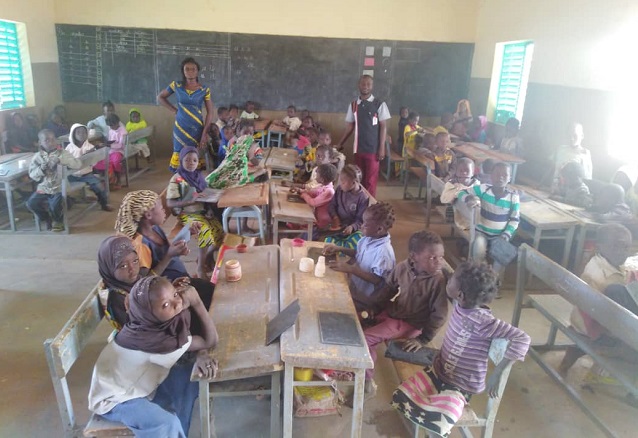 Education is achieved through language. UNESCO estimates that four out of ten learners worldwide are taught in a language they do not know. Yet, several studies show that when children are taught first in a language they speak and understand well, they learn more and are better placed to learn other languages.
Taught first in their mother tongue, learners are more likely over time to become proficient in foreign languages and to better assimilate academic content. They are also more likely to stay in school and have an educational experience that is relevant to their local culture and context.
Despite the advantages of teaching in children's own languages, language of instruction policies in many countries require teachers to teach in foreign languages that neither they nor the learners speak. This makes learning and progress in school difficult, as well as the acquisition of basic skills such as literacy and numeracy.
In contrast, appropriate language of instruction policies not only facilitate learning, but also promote equity in school and in the labour market. They also improve the cost-effectiveness of education and promote inclusion.
The new World Bank report proposes several solutions to the learning gap. It considers the following principles essential to improving learning in low- and middle-income countries first, teach children in their mother tongue from early childhood education through at least the end of primary school; second, use the mother tongue for teaching school subjects other than reading and writing.
Also, introduce any additional language as a subject with emphasis on oral language skills, continue to use the mother tongue for teaching in some form; and even when another language becomes the official language of instruction. And finally, to plan, develop, adapt and continuously improve the implementation of policies relating to the language of instruction.
Source: lefaso.net/
---