Chad/Culture: the 4th edition of the Yhéni-ndé festival will take place from 2 to 5 June
02
Juin
At a conference on Wednesday, May 26, the Cultural Association Séré Gni Haya announced the holding of the festival Yhéni-ndé international expression choreography from 2 to 5 June 2021.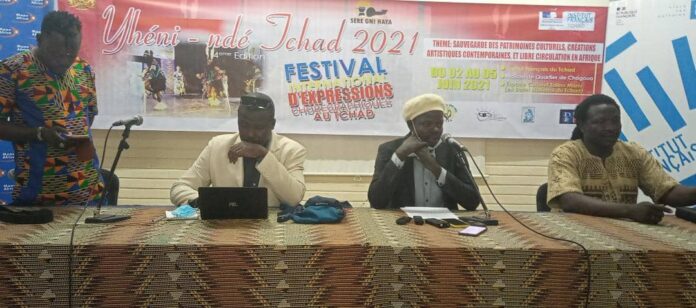 "Safeguarding of cultural heritage, contemporary artistic creations, and circulation in Africae" is the theme chosen for the festival this year. Yhéni-ndé is an international festival of choreographic expression that will bring together 6 African countries. The performances will be held at the French Institute of Chad (IFT), the space Talino Manu and the House of the District of Chagoua.

The aim is to promote and safeguard culture. The Artistic Director, Noudjialbaye Palyo Awadidi, explains the difficulties experienced in the realization of this festival: "We would like to say thatwe have done a lot of work and the support of our partners, we wanted to realize this festival. On the international level obviously the environment does not allow us to advance on this ground. I would like to specify that it is indeed thanks to the strong hand of the French Institute of Chad, if not the service of cooperation and cultural action of the French Embassy. It isthanks to this decisive support that this festival takes place.

Noudjialbaye Palyo Awadidi, recalls the meaning of Yhéni-ndé, which in Day, a language of southern Chad, means it is the family, let's put us together. The international festival of choreographic expressions of Chad will show the values of different Chadian dances and those of five (5) other countries of Central Africa.
"Itis a festival that tries to continue because a festival without financial means is not a festival, while the development of culture in Chad is negotiable, "adds the secretary of the festival Yhéni-ndé, Mbaïnaïdah John Innocent.
Source: tchadinfos.com
---