Guadeloupe/The Region launches inter-city buses
Since the beginning of the month, the regional council has launched a new intercity transport network. The objective is to ensure a better service to the communes of the archipelago. Four sectors are concerned : North Grande-Terre, North Basse-Terre, Côte-sous-le-Vent and South Basse-Terre.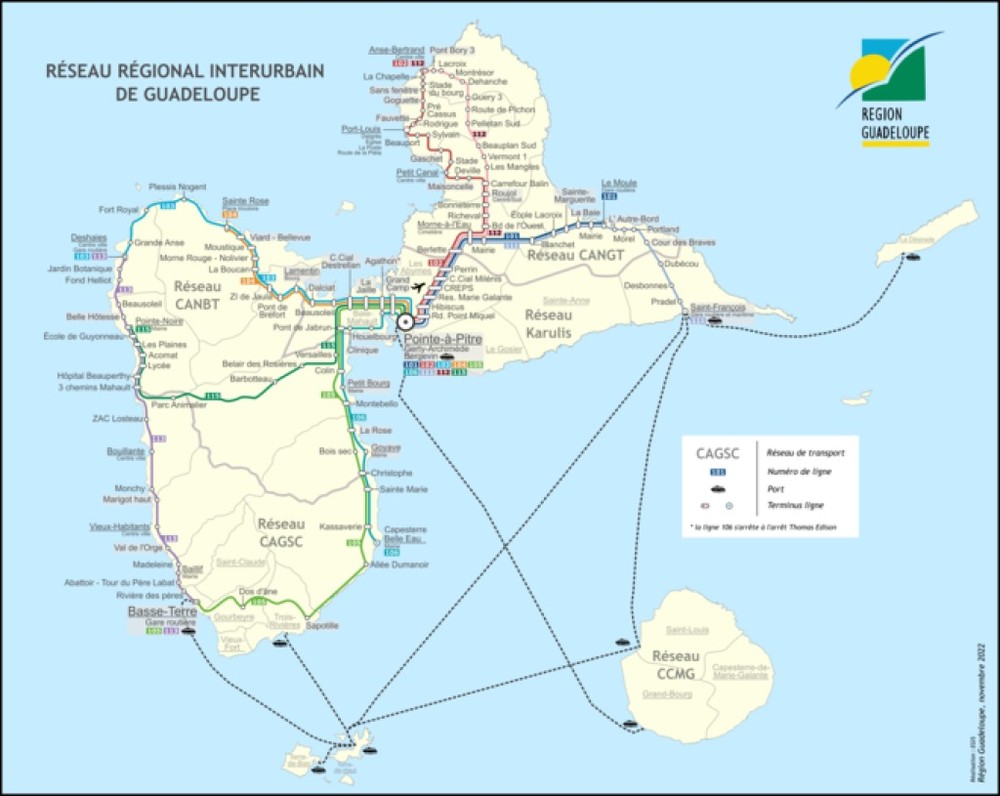 You may have seen this advertising campaign on television or in the written press, or you may have heard it on the radio: the Guadeloupe Region has just launched an intercity bus network, intended to serve the communes of Guadeloupe without public transport (except those of the agglomeration communities Cap Excellence and La Riviera du Levant, already served by the Karu'Lis buses). The local authority will thus fill the gap in the services provided to communities without public transport organizations in four geographical sectors of the archipelago: Grande-Terre, North Basse-Terre, Côte-sous-le-Vent and South Basse-Terre. However, no lines are yet planned for Marie-Galante or Les Saintes. It should be noted that these intercity buses will replace those of the Corniche d'Or, a public transport organization whose buses served North Basse-Terre from 2013 to 2019, but will also complement the TUNGT (Urban Transport of North Grande-Terre) buses which have been serving North Grande-Terre since June 2021.
Offering a quality service
But the launch of the intercity bus network by the Region has suffered a setback: users in both Grande-Terre and Basse-Terre have been waiting desperately for them.
---