France/Magny-le-Désert. Clearing of networks by the intercommune
The development of roads and the burying of networks have been validated by the community's elected representatives. Maintenance and refurbishment work is planned for the aquatic centre.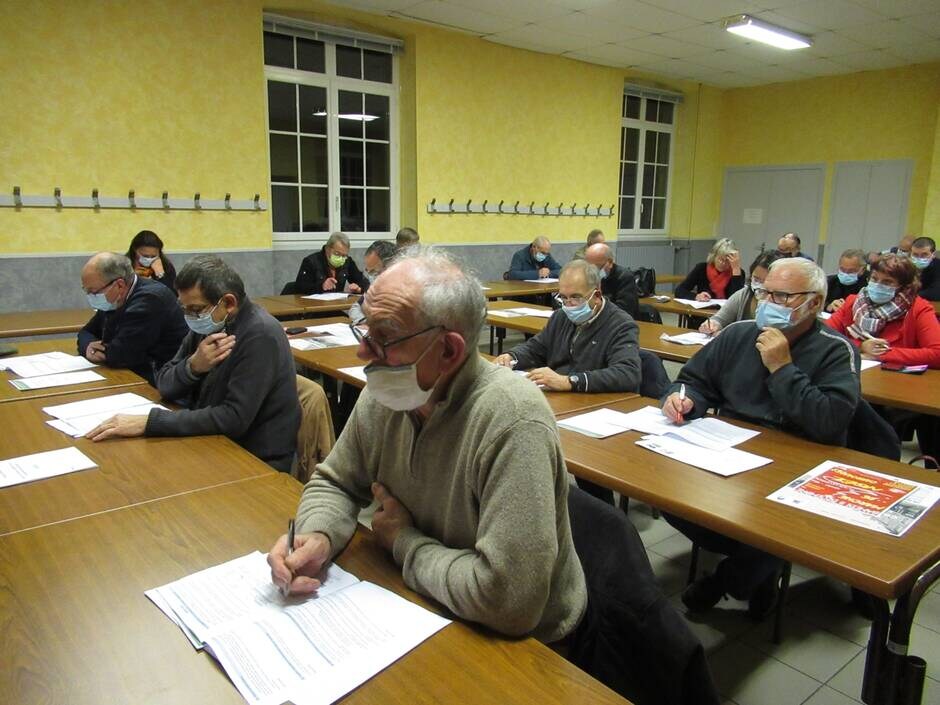 The community council met on Monday 22 November, under the chairmanship of Claudine Bellenger.
Several communes have a project for the removal of telecommunications networks in the countryside, during work requiring a trench.
The communes have agreed to pay 50% of the cost: La Géraudaie, in Beauvain, for €18,600; La Brocherie and La Saillère-Gouvrion for €19,500; in l'Être-Blanchet, in Sainte-Marguerite-de-Carrouges, for €10,300; and at Dany, in Ménil-Scelleur, for €17,100.
Other works
In Carrouges, the company Sorélum has been selected to supply and install street lights in rue Vie-à-la-Dame. In addition, the removal of the public lighting and telecommunications networks will cost €19,800 and €1,500 respectively. The Garczynski company has been chosen for the public lighting study in the village of Chahains.
In La Lande-de-Goult, for the road development in the hamlet of La Perdrière, the project management will be carried out by Ingénierie 61, at a cost of €1,700 including tax. The same applies to the project management for the development of pavements in the hamlet of Saint-Jean, in Magny-le-Désert, for €3,100 including tax.
The community council agreed to the development of the entrance to the town of Méhoudin, for €17,400 and for public lighting, for €41,500 including tax. Finally, for the removal of the networks in Sainte-Marie-la-Robert, the amount is €1,200.
Aquatic centre:
Various maintenance work and supplies are needed at the aquatic center, for a cost, for the CDC, of € 18,100; to which must be added, for a pump to be changed, € 2,300 excluding VAT, € 1,000 including VAT for the replacement of tiles. The cost of the slots for the use of secondary schools amounts to 60 600 € for the school year.
Tax on household waste
A company is requesting an exemption from the household waste collection tax because it does not use the service. Because it has a contract for waste treatment elsewhere. After debate, the elected representatives voted against (this was already the decision taken for other companies). Maryse Oliveira, vice-president, abstained.
Non-collective sanitation
The president reminded the meeting that "the law requires a control of non-collective sanitation every ten years. The cost is 130 €, as there are no more subsidies.
Water management
The community council decided to join the syndicate of the Mayenne basin and tributaries.
Source: www.ouest-france.fr
---